Parlé TCM-1A Pendant
AVB ceiling microphone and PoE+ amplifier comprised of a pendant microphone and plenum box.
Parlé TCM-1EX Pendant
Expansion AVB ceiling microphone intended for use in conjunction with TCM-1 or TCM-1A.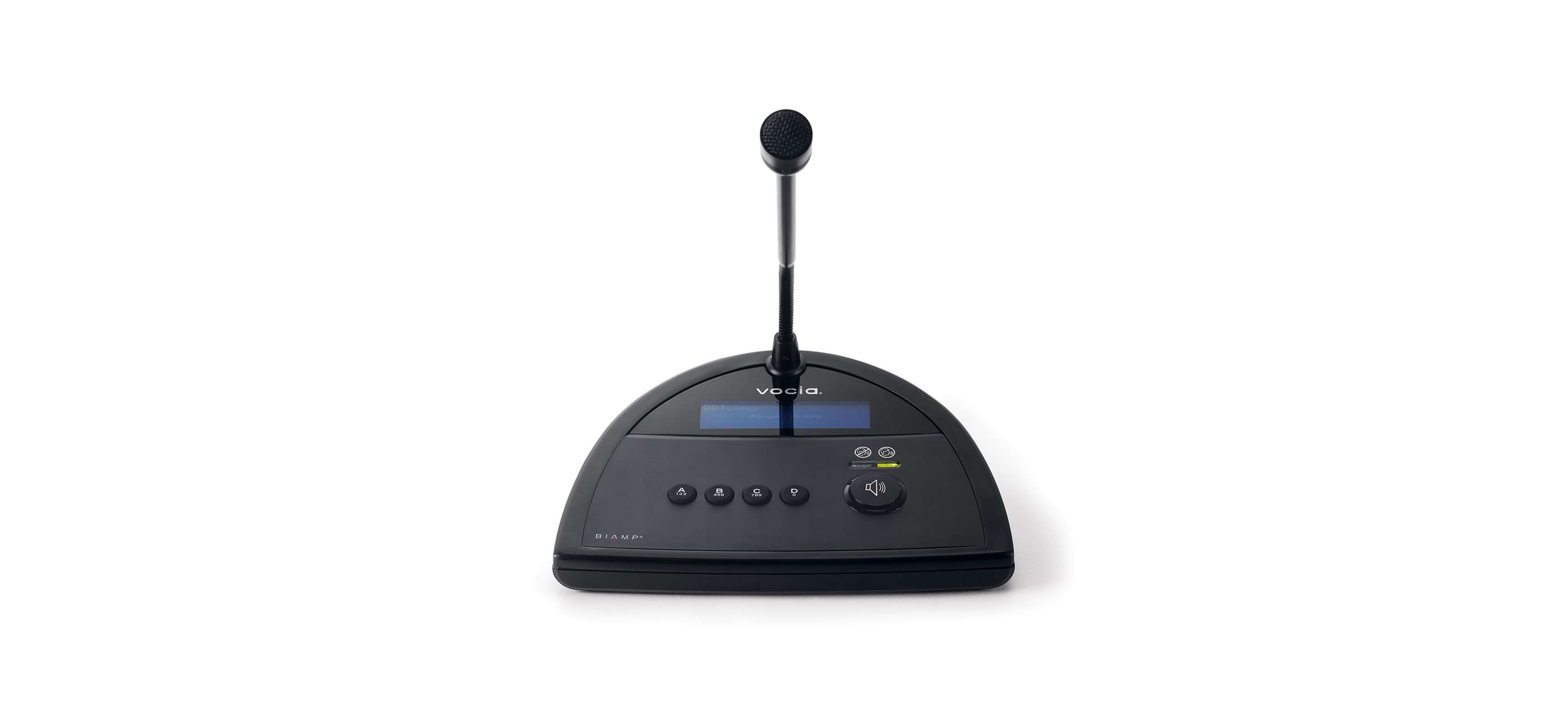 Vocia DS-4 Desk Paging Station
Desktop networked paging station featuring embedded DSP and on-board memory, supporting both standard and advanced public address functionality.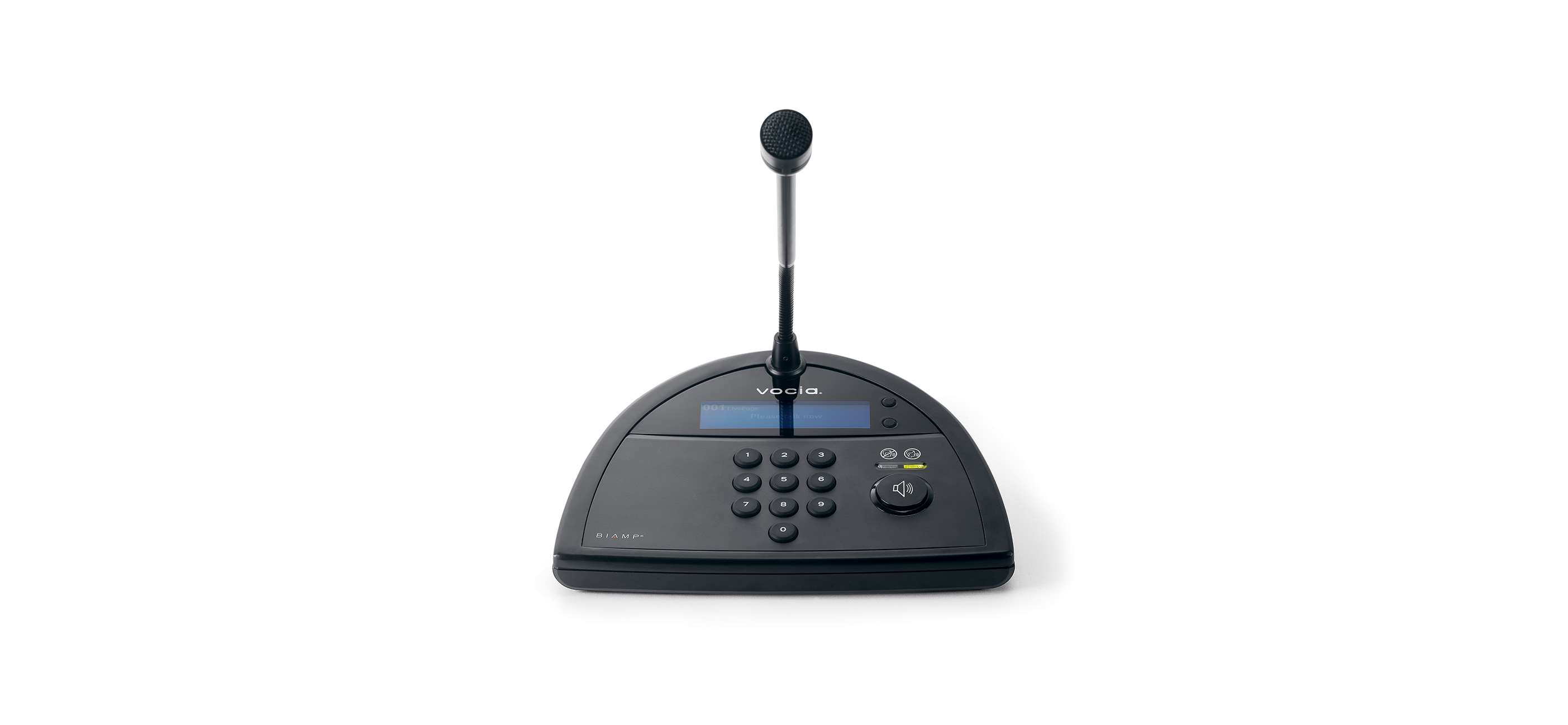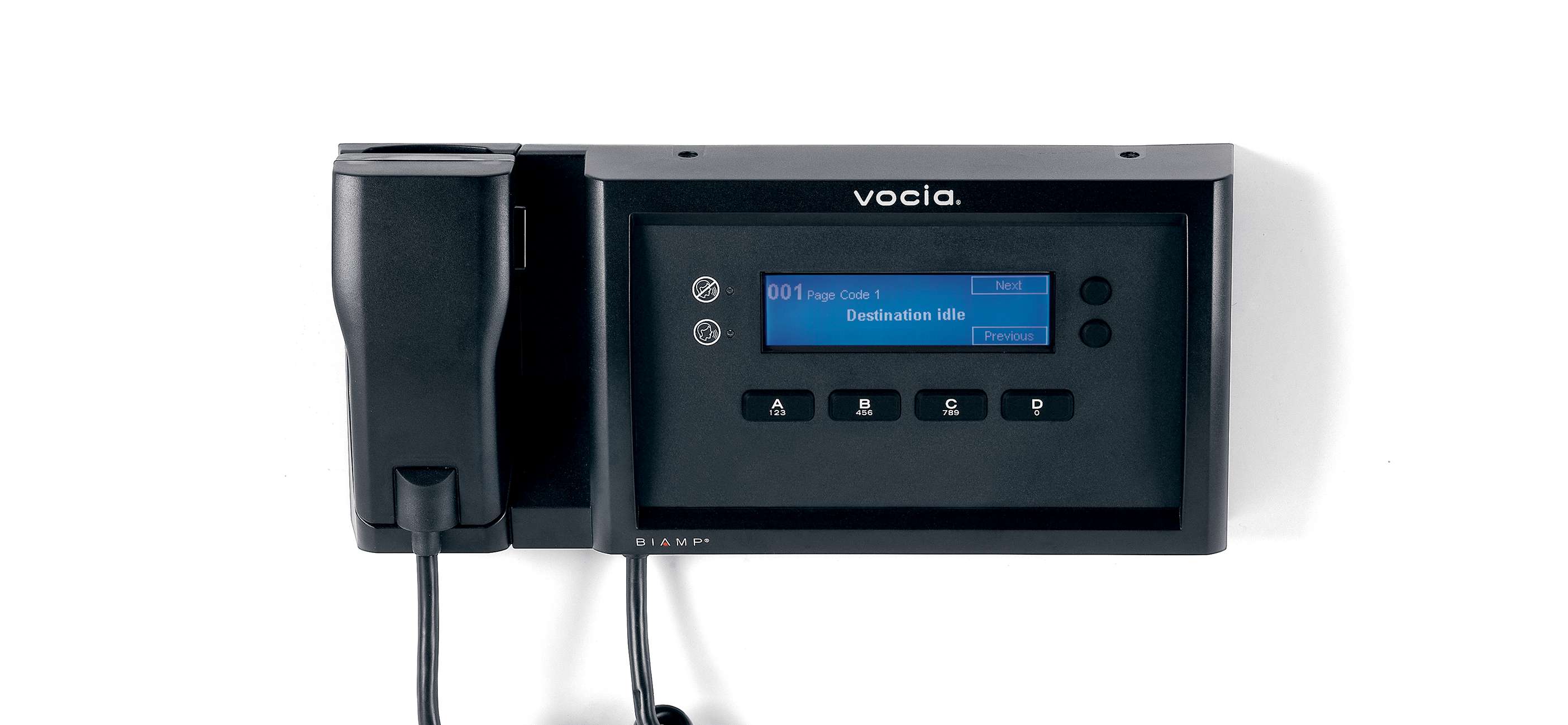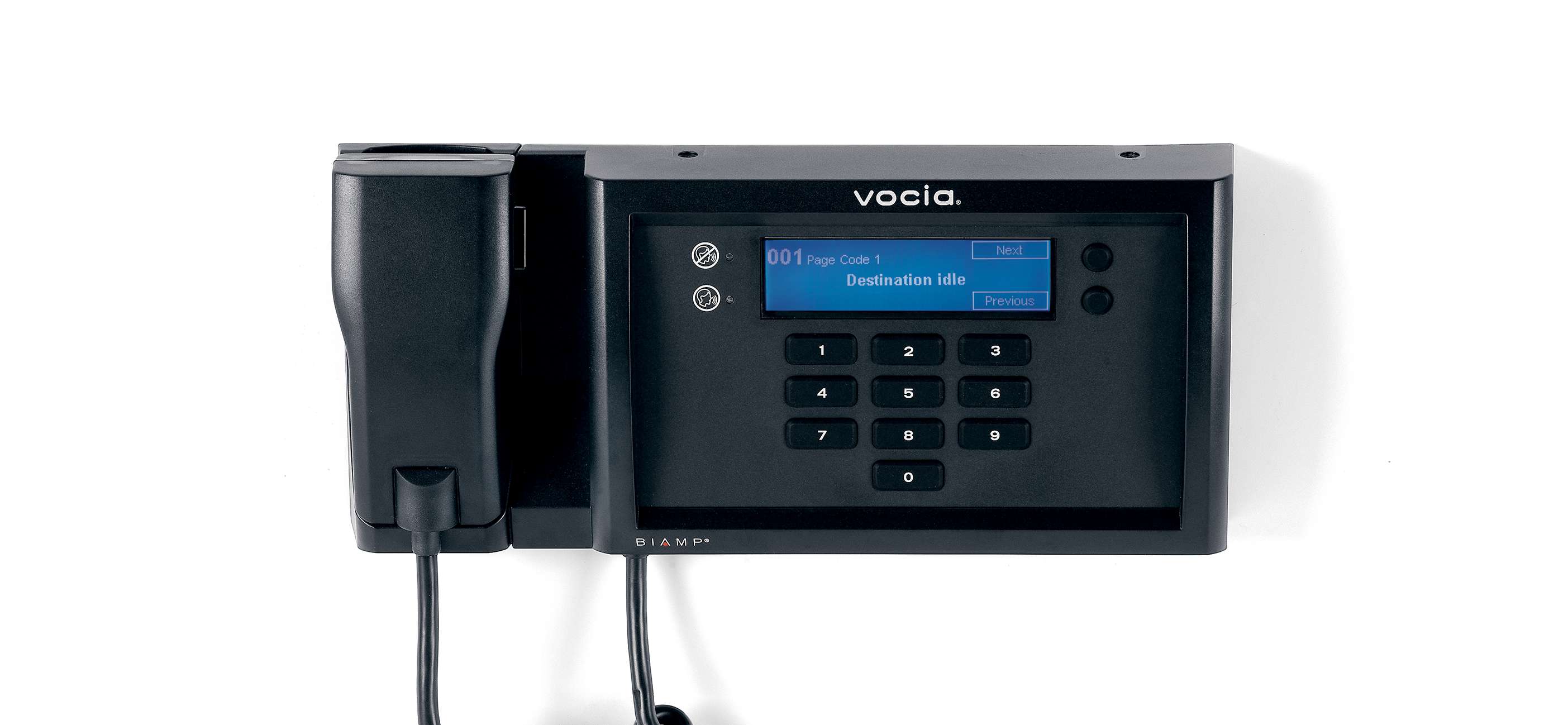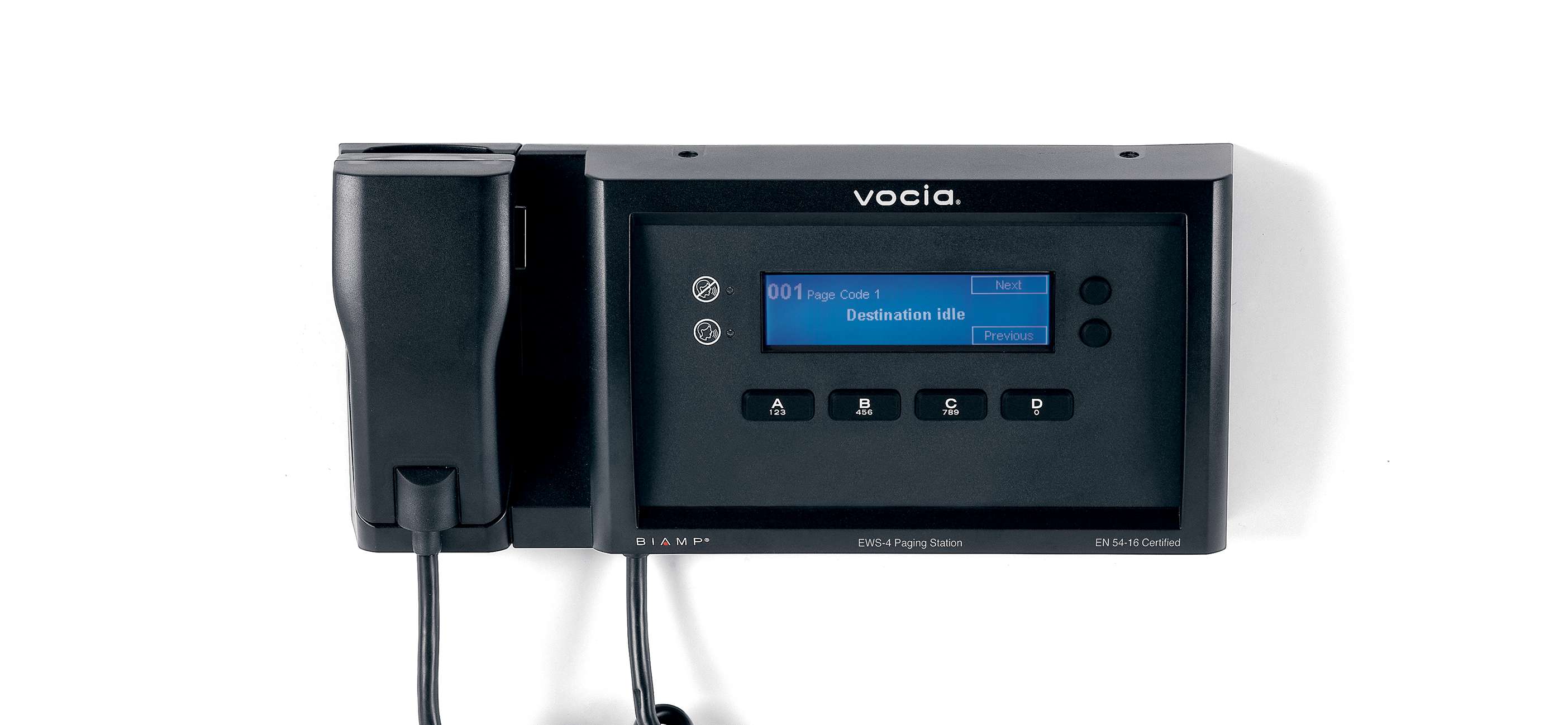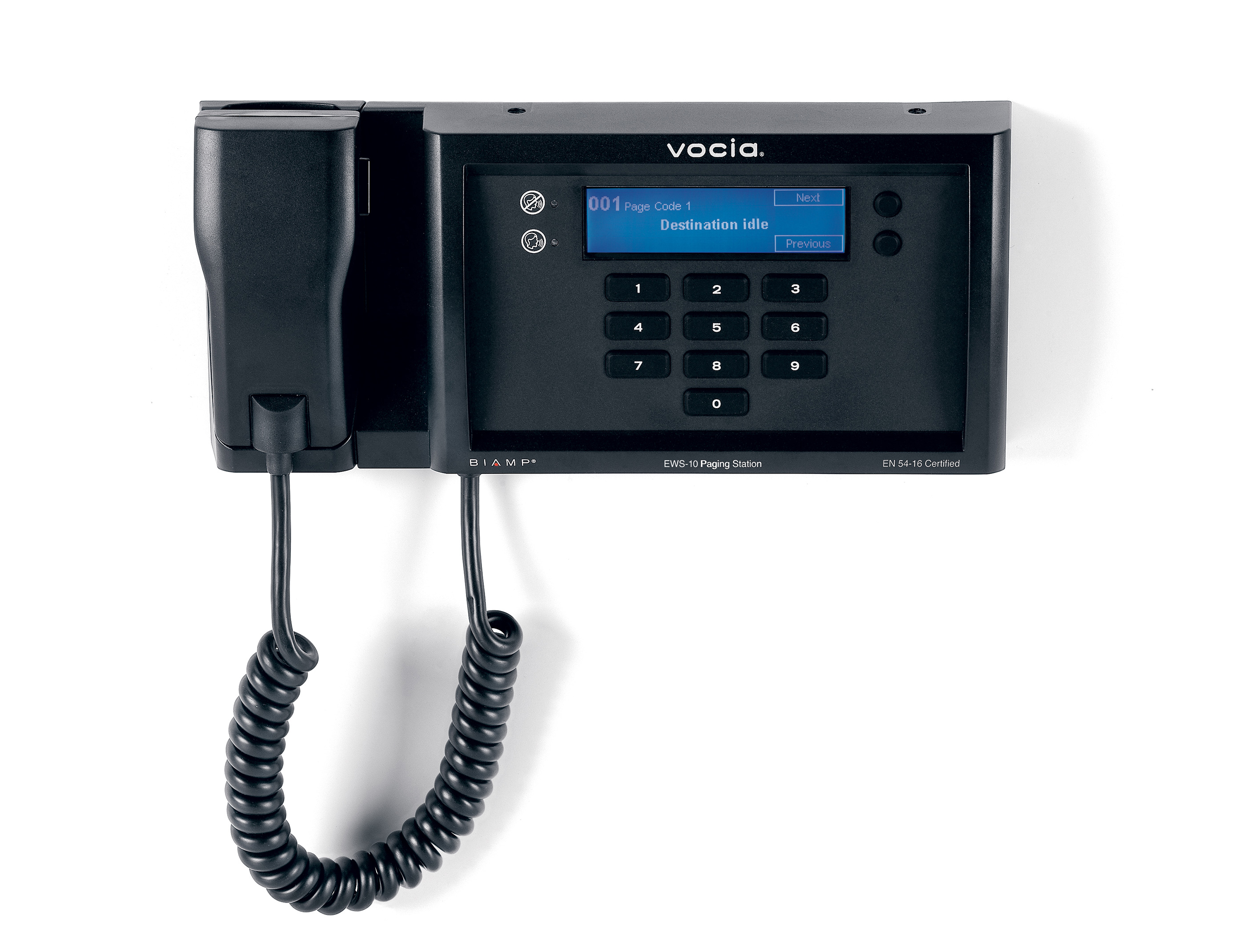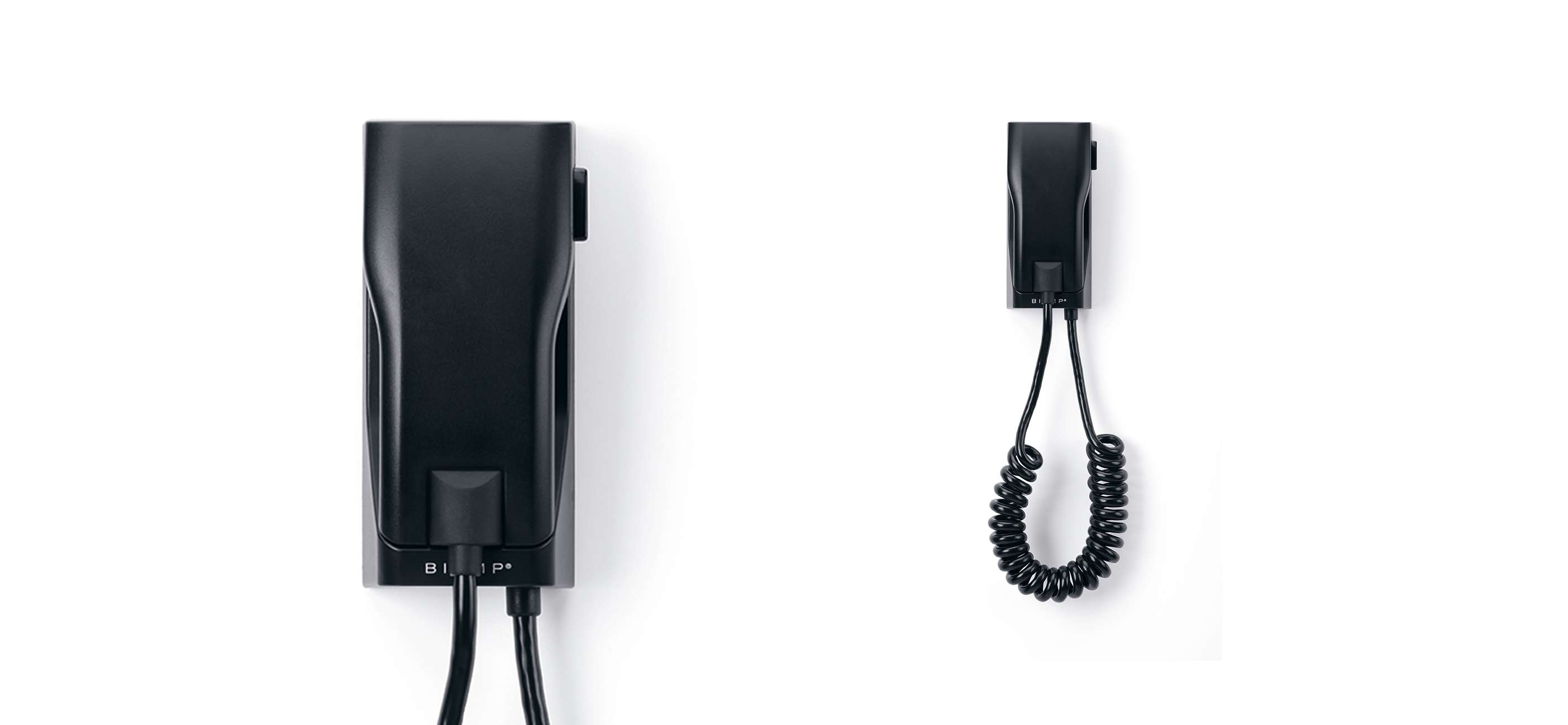 Vocia VAM-1
Independent microphone assembly that functions as a slave device to the Vocia Wall and Desk Station series microphones.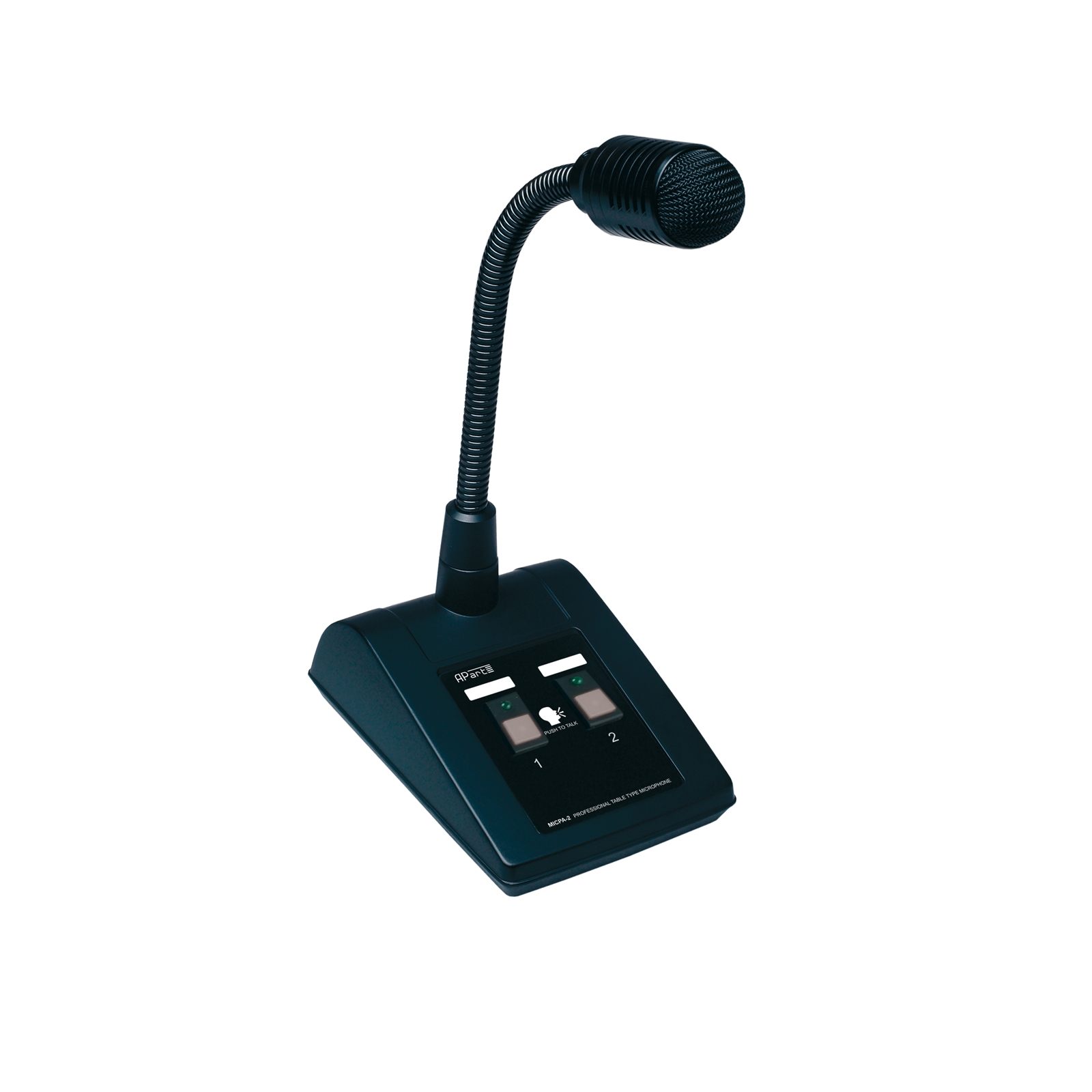 MICPAT-2
Tabletop, flexible gooseneck paging microphone featuring high quality unidirectional dynamic functionality.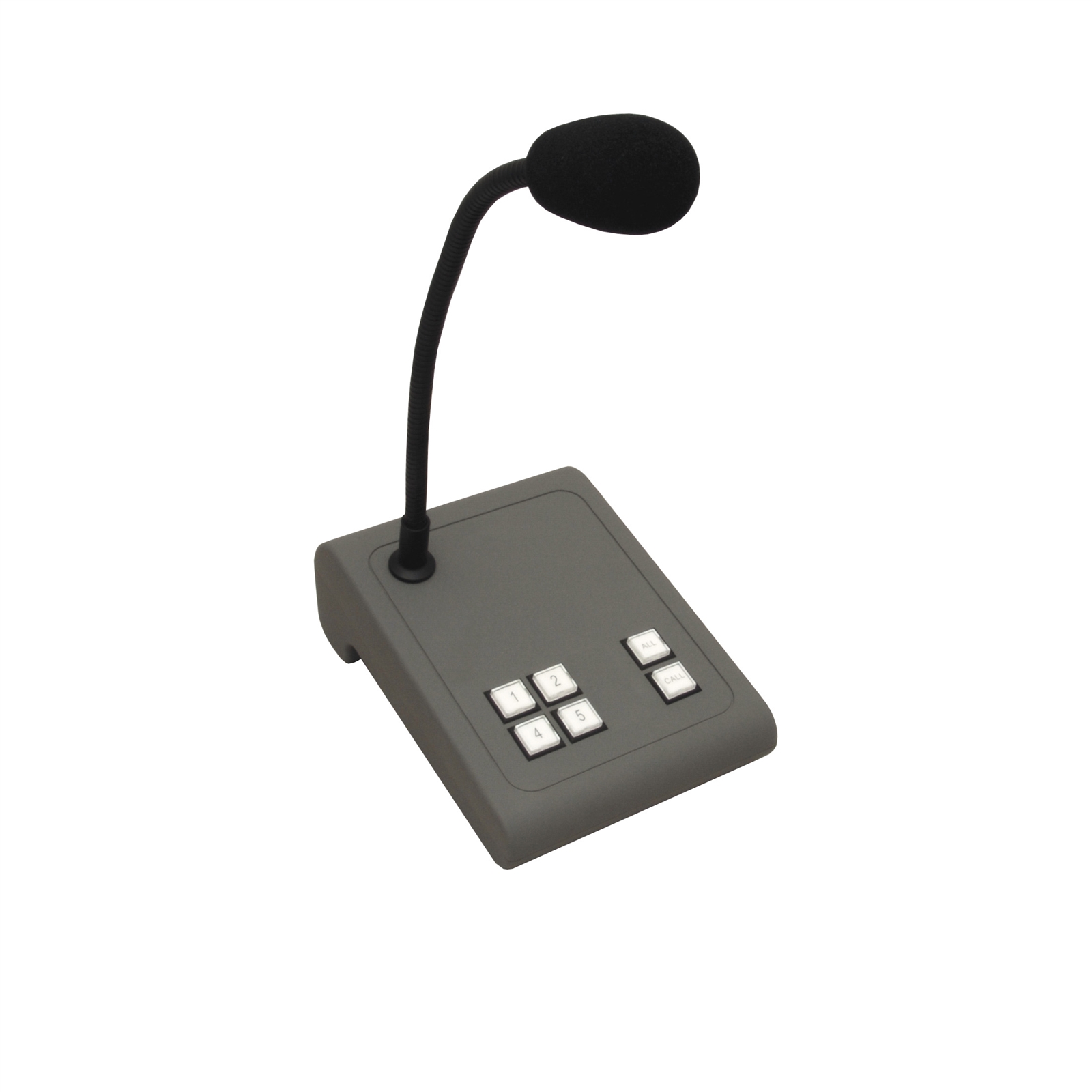 MICPAT-4
Active multizone-paging microphone featuring a flexible gooseneck and high-quality directional condenser.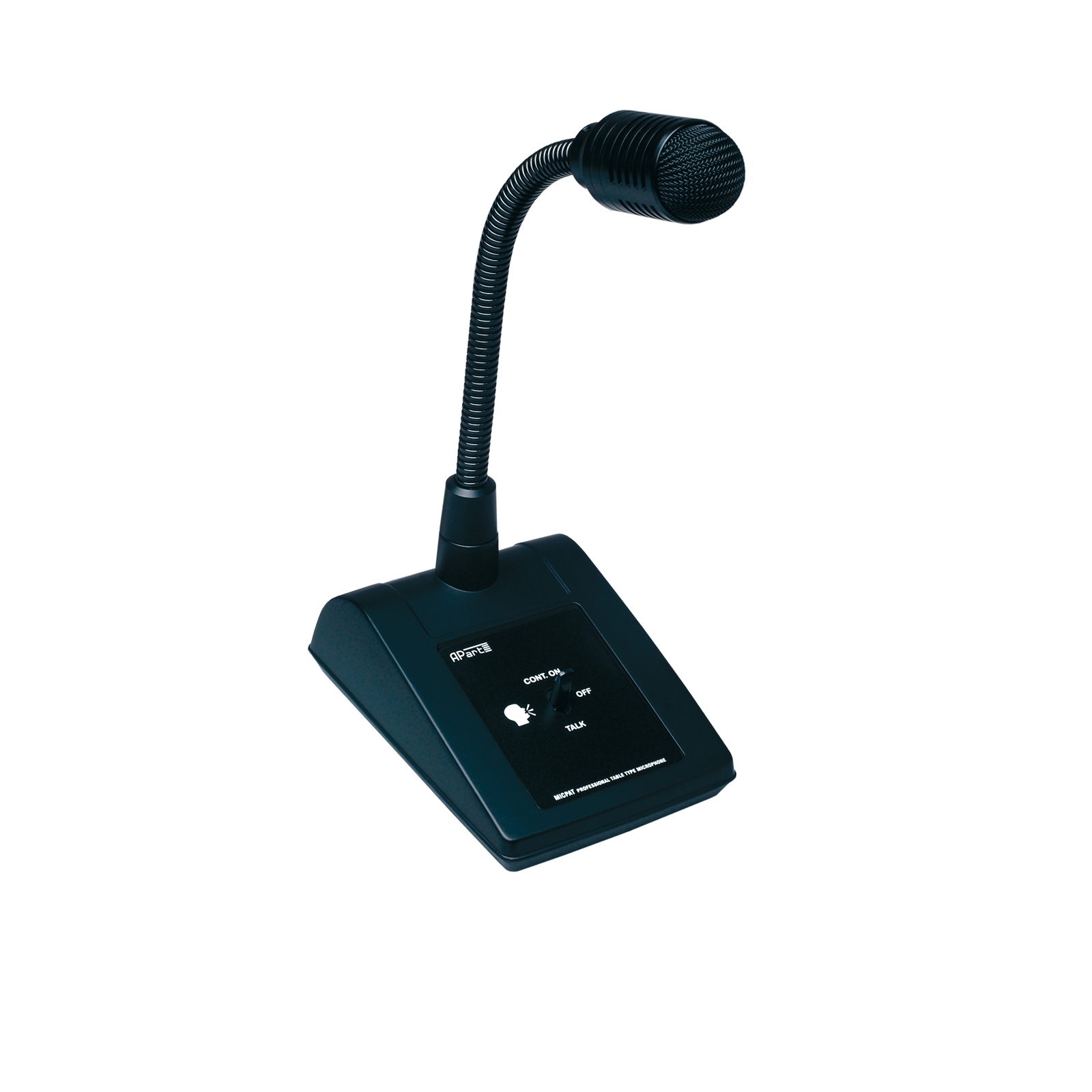 MICPAT-D
An all call dynamic paging microphone, featuring a flexible stem and high quality unidirectional dynamic capsule, intended for paging to all zones.