COMMUNITY
LVH-900
The Industry's First
Beamforming Venue Horn
EXTRAORDINARY SOUND IN LARGE VENUES
Biamp's Community LVH-900 Beamforming Venue Horn™ provides the highest output, widest bandwidth, and most consistent coverage of any large format point source loudspeaker on the market. Combined with Community Amplified Loudspeaker Controllers, LVH-900 precisely tailors the directivity of each loudspeaker, or array of loudspeakers, to meet the sound requirements in any application.
High output (137 dB @ 1m, continuous, per loudspeaker)

Smooth, full-range response (60 Hz - 18 kHz)
EXCEPTIONAL FLEXIBILITY
From a single-cabinet point source system to large scale arrays, LVH-900 offers unmatched configuration flexibility with software configurable coverage patterns. System designers have the flexibility to modify coverage patterns without replacing the physical loudspeaker and can easily shape the output of the system to the audience area.
Two horn patterns offer fixed horizontal coverage of 60° or 90°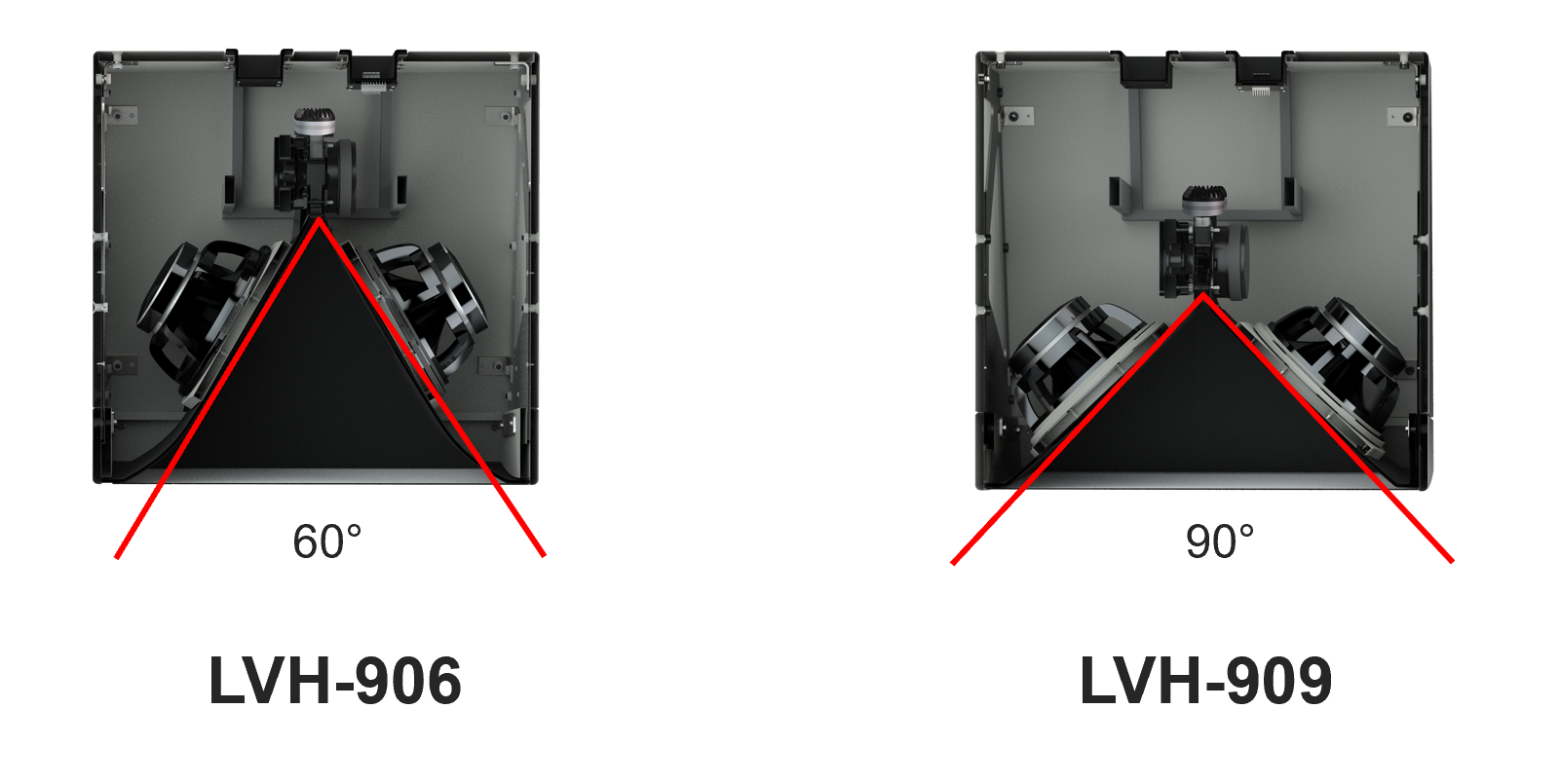 VARIABLE VERTICAL DISPERSION
12+ Horn Patterns from 4 Base Models
TWO ACTIVE STANDARD MODELS
LVH-906/AS and LVH-909/AS
A single Active Standard cabinet can provide vertical coverage of 60°, 40° or 20°

Up to 137 dB continuous max SPL (143 dB Peak)
TWO ACTIVE PLUS MODELS
2 x LVH-906/AP and 2 x LVH-909/AP
Dual-cabinet arrays of Active Plus models offer vertical coverage of 100°, 80° or 20°

Pattern control to below 200 Hz

Up to 140 dB continuous max SPL (146 dB Peak)

Active Plus models are sold individually, but designed to be deployed as 2-cabinet arrays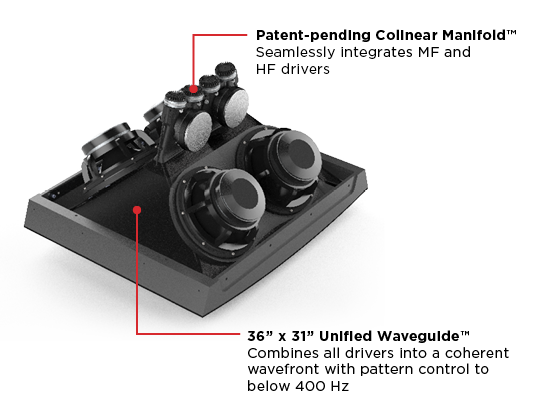 4 x 1.5" HF Drivers
Compact neodymium motors, keytone polymer radiator design


3 x 2" MF Compression Drivers
Proven Community M200 Drivers, keytone polymer diaphragm


4 x 12" LF Drivers
3" voice coils, inherently weather-resistant cone in cast aluminum chassis


INDOOR AND OUTDOOR MODELS

INDOOR MODELS are available in standard black or white finishes, with matching optional rigging hardware and splay brackets.
OUTDOOR MODELS feature extremely durable, weather-resistant PolyGlas™ enclosures in standard grey, black or white finishes.
Design Systems Quickly with VenuePolar for LVH-900
With Biamp's newest release of VenuePolar EASE Focus plugin (included within the Community LVH-900 GLL v3.0 file), allows system designers to create larger custom arrays while streamlining the design process.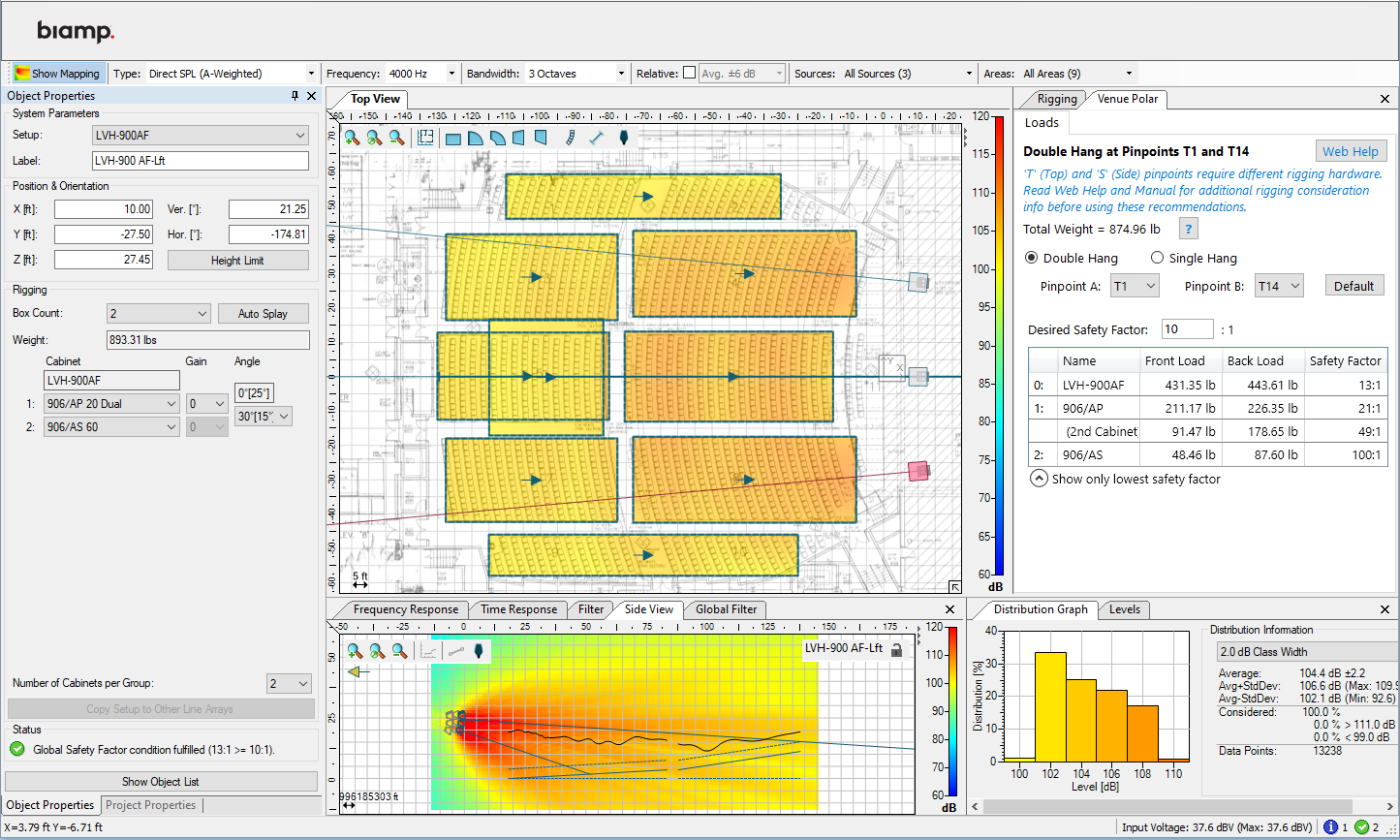 The designer simply enters the acoustic goals they need to achieve for their audience. VenuePolar then quickly calculates the number and type of speakers (AS or AP), frame angle, vertical coverage patterns, and splay angles to provide the most uniform coverage within the seating area. Integration with FIRmaker filter optimization makes it easy for LVH-900 to replace competing line arrays in any application.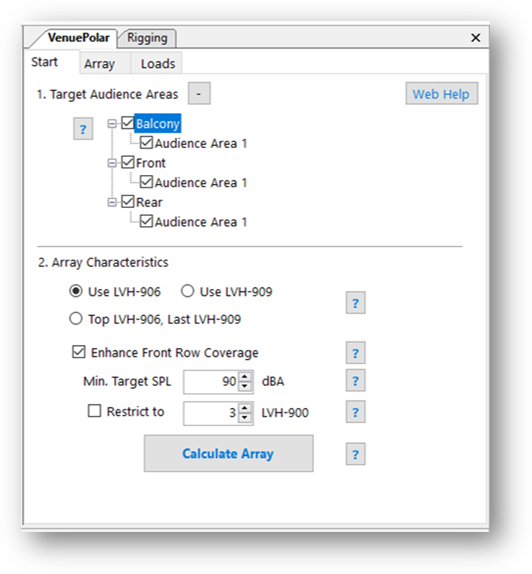 GO DIRECTLY FROM GLL
TO AMPLIFIER AND DSP SETTINGS
ALCs are optimized to match the needs of Community loudspeakers from Biamp
ALC-1604D Rear Panel 4 channels x 1600W + DSP and Dante®


ALC-404D Rear Panel 4 channels x 400W + DSP and Dante®


Beamforming loudspeaker library presets available within the Community Amplified Loudspeaker Controllers (ALCs)
Biamp recommends 2 ALC amplifiers for each LVH-900/AS.

Biamp recommends 4 ALC amplifiers for each pair of LVH-900/AP.

All FIR beamforming presets are available in the ALC loudspeaker library.
LET'S CONNECT
Fill out this form and we'll connect you with a Biamp expert that can help you find the right product solution for your needs.