ARE YOU READY FOR LAUNCH?
Biamp Launch is an automated one button solution to better room audio. Using connected Biamp devices, Launch optimizes and tunes the system to the room's unique environment, small or large. Launch eliminates risk and provides reproducible results for extraordinary audio on time, every time.
Biamp Launch uses advanced signal processing intelligence to automate the room deployment process. It discovers connected devices, generates test tones, measures room acoustics, adjusts system tuning, measures post-tuning performance, and creates a detailed results report.
Biamp Launch shortens commissioning time by detecting, testing, and optimizing a system in less than three minutes.
Watch our Biamp launch introduction video and find out how Launch will revolutionize your room deployments!
Automatic Room Tuning

- Biamp Launch uses the AV devices themselves to measure the room's acoustic characteristics and optimize the system to deliver extraordinary audio with zero user intervention.



Detailed Post-Tuning Report - Upon completion, Biamp Launch generates a report showing the rooms acoustic performance before and after the tuning process as well as full details of all the equipment configured.


Shortens Commissioning Time - Biamp Launch happens lightning fast by automatically discovering connected devices and tuning them to the room's environment in under three minutes.


UC Platform Certified - Biamp Launch is certified for Microsoft Teams, ensuring the system is ready right away for a UC platform meeting with quality in room audio.


Consistent Performance - Biamp Launch provides consistent performance and reproducible results leading to extraordinary audio on time, every time.


SageVue Integration - SageVue — Biamp's monitoring and management platform — allows you to monitor devices and re-run Biamp Launch anytime it's wanted or needed.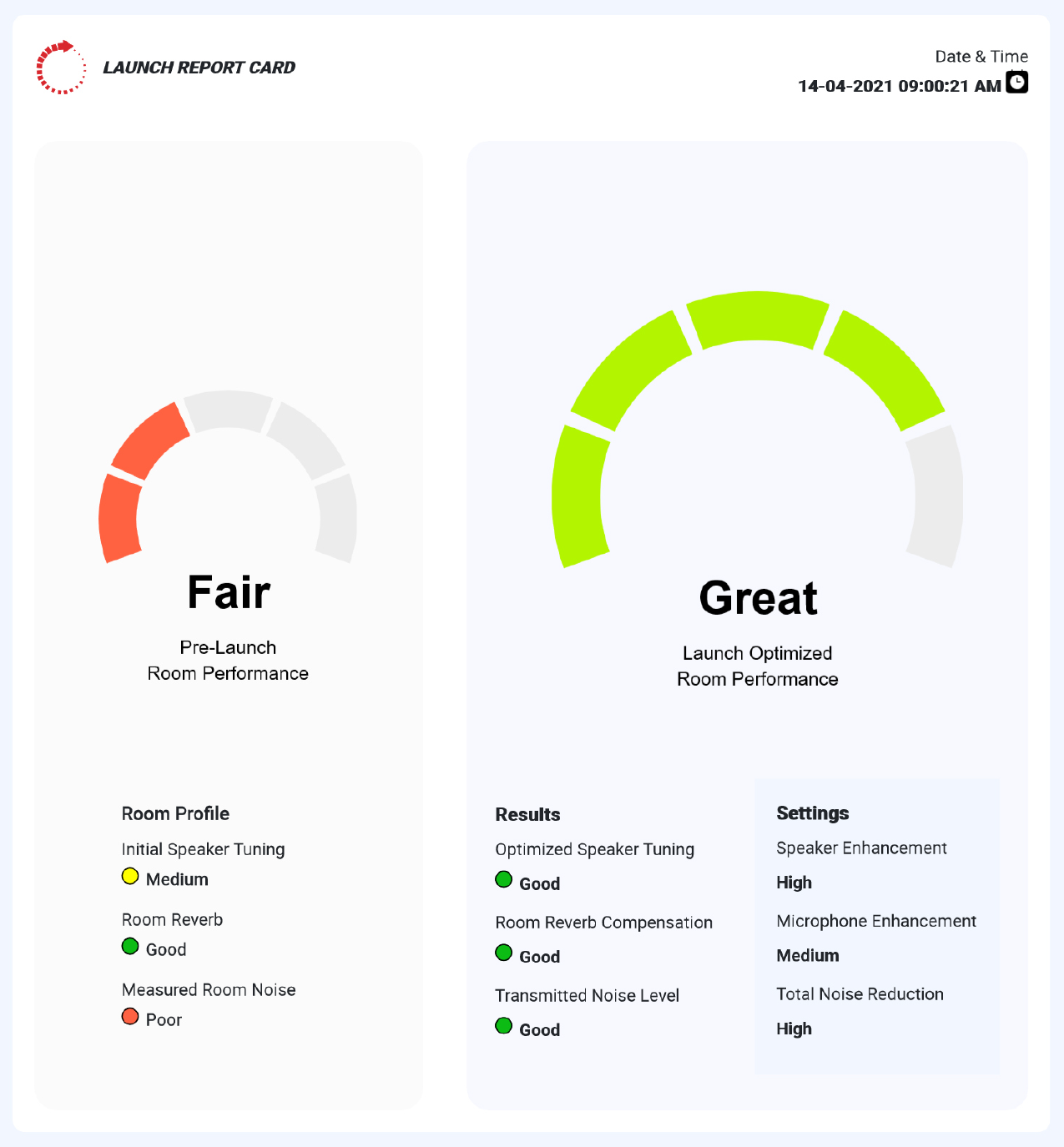 TALK TO AN EXPERT
Fill out this form and a Biamp expert will reach out to you via phone or email. In some regions we may share your contact details and inquiry with one of our qualified third-party sales partners to follow up directly to ensure better local service. For more information please see our Privacy Policy.