AV SOLUTIONS FOR FOOD SERVICE
AUDIO THAT ELEVATES DINING EXPERIENCES
We enable restaurants, bars, and coffee shops to achieve the superior sound they deserve. From fast food to fine dining, Biamp products enables comfortable, consistent sound that reinforces brand identities and leads to returning customers.
Fostering an atmosphere that both aligns with your brand and attracts and retains customers is vitally important for every restaurant. Biamp's high-powered, low-profile loudspeakers serve to create an ambiance that enhances and reinforces the complete dining experience.
Maintaining crystal-clear audio in outdoor dining spaces like a patio presents a unique set of challenges. Thanks to Biamp's loudspeaker solutions specifically designed for superior music playback and to withstand the elements, outdoor dining environments can achieve the ambiance that keeps customers coming back for more.
Private dining is a premium experience that requires an audio experience to match. Ensuring an intimate and private audio environment that also communicates a high-end brand proposition is paramount. Biamp offers superior sound reinforcement solutions that can meet the needs of any space, as well as loudspeaker designs that can complement any architectural aesthetic.
It's imperative for bars and pubs to play music that aligns with their overarching aesthetic, as complimentary selections can help grow sales up to 9%. Biamp's expansive loudspeaker options guarantee we can supply the right fit for your establishment.
Featuring large amounts of square footage and little sound protection, cafeterias have traditionally been difficult acoustic environments. Biamp's voice communication system and loudspeakers can transform previously sterile spaces into welcoming areas that provide comfortable dining experiences while keeping patrons informed with clear announcements and alerts.
The rapid pace and high-traffic dining areas of fast food restaurants can lead to stressful spaces that don't lend themselves to clear communication. With loudspeakers that enable superior music reproduction and a voice communication system equally suited for delivering announcements and alerts, Biamp solutions ensure that comfort and speed can coexist.
Creating a welcoming atmosphere where customers can work and socialize at their leisure is essential for any successful coffee shop. Biamp's low-profile loudspeakers enable clear music reproduction within compact designs, creating the perfect ambiance for business and leisure.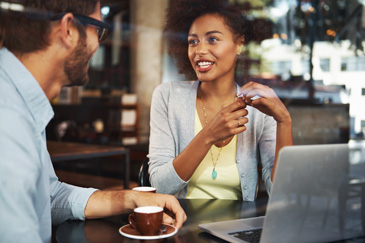 RECOMMENDED PRODUCTS
DESIGN GUIDES
LET'S CONNECT
Fill out this form and a Biamp expert will reach out to you via phone or email. In some regions we may share your contact details and inquiry with one of our qualified third-party sales partners to follow up directly to ensure better local service. For more information please see our Privacy Policy.