Solutions for Houses of Worship
The AV solution must create a commanding experience while being easy to manage by worship volunteers.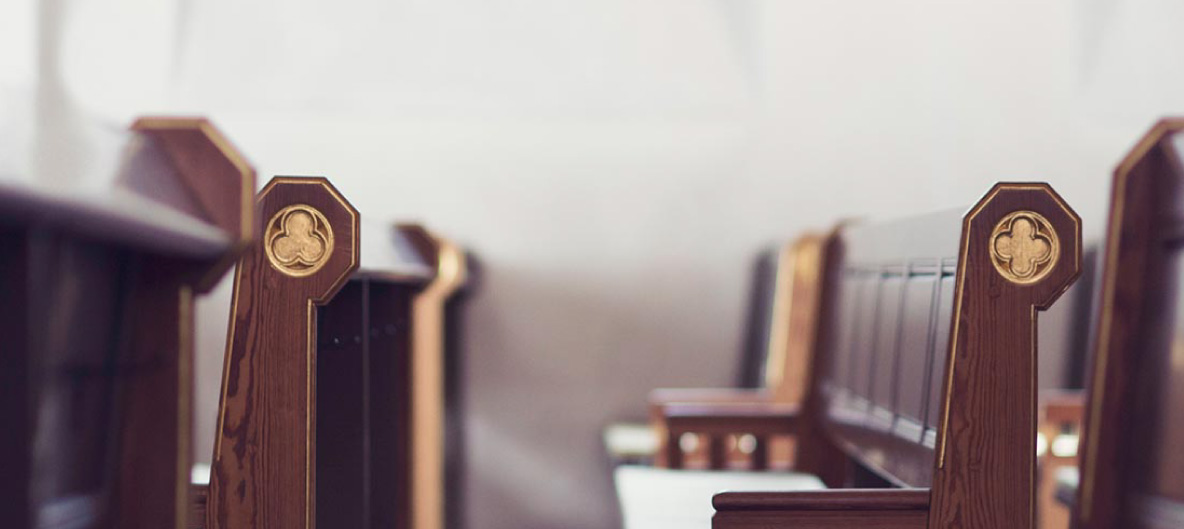 The audio needs to be clear throughout the sanctuary, which is often architecturally challenging for voice reinforcement.
Common AV needs at houses of worship include historic preservation, echo canceling, simultaneous uses for facilities, broadcasting to separate rooms or offsite locations, and a need for controls that anybody can operate. The audio must be clear and intelligible, ensuring that attendees hear the message clearly from anywhere in the building. Video is also increasingly used during services for several reasons—displaying song lyrics, informing parishioners of upcoming activities before and after the service, and playing videos that support the topic of conversation.

The community aspect of worship often takes place in a separate building from the worship center. Auxiliary rooms and fellowship halls allow for greater flexibility in room configuration and event scheduling. If used for event rentals, these spaces also offer another potential source of revenue for houses of worship. One of the key contributors to entice outside interest is a robust AV system that can address several use case scenarios, such as wedding receptions, community gatherings, and ministry activities. A Networked Media System such as Tesira is ideal for this environment.
TESIRA

Tesira is ideal for managing the audio and video processing in houses of worship. TesiraFORTÉ creates a commanding audio experience that can be easily managed by non-technical volunteers of the worship community, while TesiraLUX offers low latency lip sync that is crucial for the projectors in the front of the sanctuary. By controlling the entire signal path, Tesira is able to provide integrated lip sync management without the need to add manual audio delays to the loudspeaker runs.

Tesira Features:
• Powerful yet easy-to-use audio and video DSP support a wide array of requirements
• Configurable USB audio for simple recording and mixing of the service for easy digital distribution
• Audio and video processing and routing throughout the worship center
• Multiple video sources can be streamed simultaneously to different rooms and screens
Our sales and support teams are ready to help.
Contact us today.