When accuracy and clarity are required.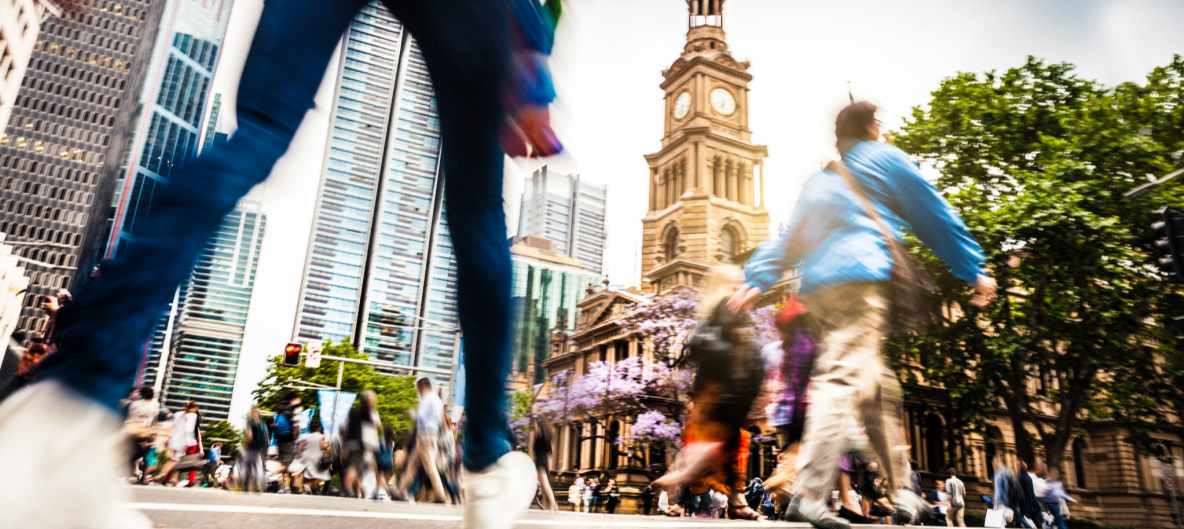 Accuracy, dependability, and clarity in courtrooms, courthouses, and government offices is crucial.
Perhaps nowhere is sound clarity more important than in a courtroom setting where subtle tones and inflections communicate the true essence of both question and response.

Technology remains a critical part of helping legal professionals do their jobs accurately and effectively. Biamp's Tesira platform creates a networked media system where audio is routed, processed, and distributed within a single courtroom or many courtrooms. Features such as Automatic Gain Control and mix-minus provide sound reinforcement in courtrooms without interfering with the proceedings. Tesira works in tandem with a VoIP system to enable remote interpretation, and can also process audio from remote video arraignment systems to tie all the audio together. In addition, Tesira can interface with recording software to capture court proceedings and securely archive these recordings.

Courts also face a variety of challenges. Tight budgets, an increasingly diverse population, and difficulties maintaining a secure courtroom environment are commonplace. With the addition of TesiraLUX, the Tesira platform is uniquely positioned to provide legal professionals with exceptional audio and video to help them do their jobs accurately, effectively, and safely.
---
From conferencing to court rooms, government offices demand reliable technology. Natural sound throughout the courtroom is just part of the Biamp advantage. Our systems are designed for ease-of-use by everyone. During proceedings, judges, administrators, and interpreters can control the audio system locally—easily accommodating audio/video conferencing, remote testimony, synchronization of presentation devices, and Distance Court Interpretation. AV staff can easily control and maintain the system remotely with access over the network.
TESIRA

The Tesira platform can reliably manage the audio and video for all courtroom proceedings. Tesira SERVER-IO has enough DSP to handle multiple courtrooms, and because Tesira is an integrated platform, devices can share resources in processing, VoIP, and amplification. TesiraLUX operates as a remote video arraignment system, which is more economical for the court system because it can help reduce physical transportation costs between the courthouse and local correctional facilities. Adding Tesira amplifiers to the design offers greater flexibility in sound reinforcement and distribution.

Tesira Features:
• Audio processing and routing throughout the courtroom and with remote arraignment
• Automatic gain control for dynamically adjusting the gain/volume on all microphones
• VoIP for remote interaction with the courtroom (language interpretation and/or remote testimony)
• Interfaces seamlessly with For The Record digital evidence recording platform via AVB/TSN technology
VOCIA

For facilities requiring emergency paging and voice evacuation technology, Vocia allows emergency personnel and other designated individuals to communicate quickly and easily in the event of an emergency. Vocia also provides zoned paging to direct messages to the areas where they are needed, without disturbing workers in other parts of a courthouse or government campus.

Vocia Features
• Decentralized networking with no single point of failure
• Standard, critical and emergency paging in one platform
• Multiple paging options, including live, pre-recorded, and emergency
• Scalable to grow with a facility's needs
DEVIO

Government employees need private spaces to conduct meetings and conference calls without disturbing their colleagues. Traditional conference rooms are too large and formal for everyday collaboration needs. Huddle spaces are a natural complement to this growing need but these spaces need quality conferencing equipment without the hassle. That's where Devio can help.

Devio Features:
• Single cable connectivity to laptop with USB 3.0
• Automatic room setup
• Acoustic echo cancellation and automatic gain control
• 8 element beamforming microphone in two form factors—tabletop or ceiling mount
Our sales and support teams are ready to help.
Contact us today.