AV SOLUTIONS FOR HEALTHCARE
TECHNOLOGY THAT CREATES COMFORTABLE, SAFE, AND PRODUCTIVE HEALTHCARE ENVIRONMENTS
Patients need safe, stress-free environments; practitioners need the tools to create them. Biamp's sound masking technology, conferencing technology, and voice communication services lead to comfortable and productive environments in healthcare facilities around the world.
Designed to increase both privacy and comfort, Biamp's sound masking solutions help improve hosptial HCAHPS scores by helping patients relax and recuperate with fewer noise distractions. Additionally, our award-winning conferencing technology helps practitioners and hospital administrators stay connected, and our voice communications services ensure critical messages are delivered throughout the facility as intended.
Waiting Rooms | Patient Rooms | Registration Areas | Business Areas | Nurses' Stations | Cafeterias | Hallways and Corridors
Biamp's sound masking solutions help ensure HIPAA compliance by reducing the amount of sound transmission in reception areas and through exam room walls and doors. Biamp's conferencing technology, with support for popular UC platforms like Zoom and Microsoft Teams, allows practitioners and administrative staff alike to stay effortlessly connected.
Patients' Rooms | Doctors' Offices | Exam Rooms | Treatment Facilities | Psychiatric Counseling Rooms | Administrative Offices | Reception Areas
Private medical offices and smaller practices can greatly benefit from easy-to-use conferencing technology combined with sound masking solutions to help protect patient and physician speech privacy. Biamp's audio solutions also seamlessly integrate background music, office paging, and sound masking within a single solution.
Waiting Rooms | Exam Rooms | Conference Rooms | Reception Areas
Protecting spoken medical information at pharmacy counters, which often operate in high traffic areas like supermarkets or drugstores, is critical for avoiding HIPAA violations. By installing a Cambridge sound masking solution in the area where medical information is most likely to be overheard, healthcare providers can not only avoid costly fines, but also increase customer satisfaction.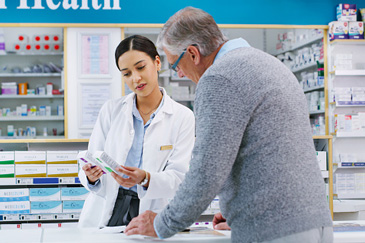 RECOMMENDED PRODUCTS

DESIGN GUIDES
RELATED CUSTOMER STORIES

As remote doctor appointments become increasingly common, providers need equipment that delivers superior audiovisual quality. Biamp offers solutions perfectly suited for connecting clinicians with their patients, regardless of their physical distance.
Florida Wesley Chapel Hospital's Implementation of Sound Masking Created A Soothing Space
The QtPro sound masking system is a perfect example of how every detail of the hospital was carefully considered to promote patient healing and comfort."

Tracy Clouser, Director of Marketing, Florida Hospital Wesley Chapel
Providence St. Vincent Medical Center future-proofs its critical paging system with Vocia
Having a quality digital paging system with supervision, reporting and alarm capabilities provides assurance to the staff at Providence St. Vincent Medical Center that the system will be there for them when they most need it."

Erik McCarty, ISG Account Manager
TALK TO AN EXPERT!
Fill out the form and we'll connect you with a Biamp expert that can help take your healthcare spaces from ordinary to extraordinary.