Cambridge Qt X




The Industry's Most Flexible Sound Masking Solution
Sound Masking | Background Music | Paging
Cambridge Qt X sound masking reduces noise distractions, increases speech privacy, improves office comfort, and enhances workplace productivity – all with a single unified solution.
The Cambridge Qt X Lineup:



Qt X 300/300D | Qt X 600/600D | Qt X 800/800D | Qt X 805/805D
One Platform, Many Solutions
The Cambridge Qt X platform enables sound masking for any environment – regardless of a facility's architecture – plus seamless integration with background music and paging sources, including NPX and Vocia from Biamp.
Unparalleled Versatility
The Qt X series is engineered to address end users' unique architectural and acoustical variables by controlling both direct and indirect installations on a single network.
Ultimate Simplicity
With four core controllers, two audio transports (AVB or Dante®) , and one common web interface, Qt X greatly simplifies the system-design process and end user management.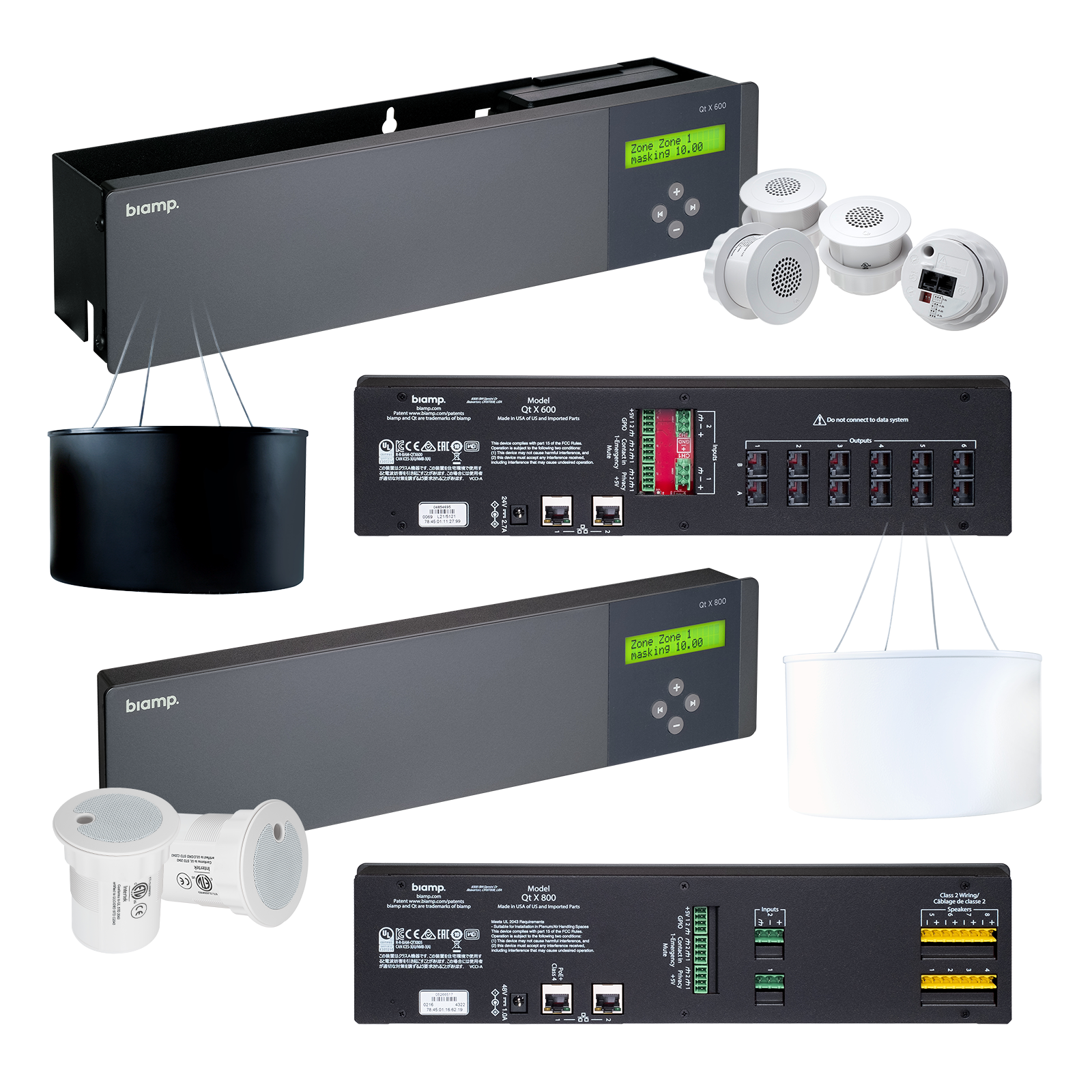 Future Flexibility
Qt X technology's advanced system architecture meets today's demands while providing simple scalability for tomorrow's requirements.
Seamless Compatibility
Qt X uses standard Ethernet hardware and core components interconnected using the same networking standards businesses use today. Gone are the days of proprietary network connections, special cable types, and multiple hardware modules.
Enterprise-Class Security
Network security features include IEEE 802.1X authentication, TLS encryption, no open network ports, and compatibility with Dante Domain Manager security.
Benefits of Sound Masking
Sound masking promotes speech privacy and prevents accidental listening, creating more productive workspaces that allow employees to focus on the task at hand.
Reduce Office Noise Distractions
Open offices are great for collaboration, but offer almost no speech privacy and are full of distractions.
Protect Speech Privacy in the Workplace
People with a lack of speech privacy are overhearing lots of conversations that they shouldn't be, which interferes with their internal monologue and makes it difficult to concentrate.
Improve Workplace Acoustics
Provide more functional, productive, and acoustically comfortable working environments with sound masking solutions.
How is Sound Masking Deployed?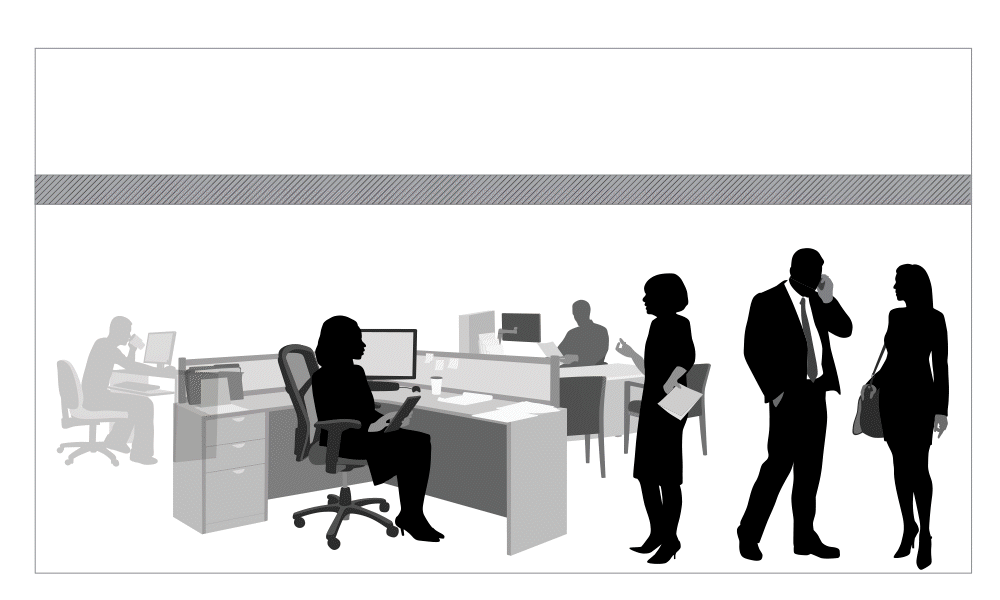 Direct Features

Adds low-level, continuous sound directly into the environment

Superior uniformity

Customizable to fit the specific needs of each space

Uses visible loud speakers (emitters)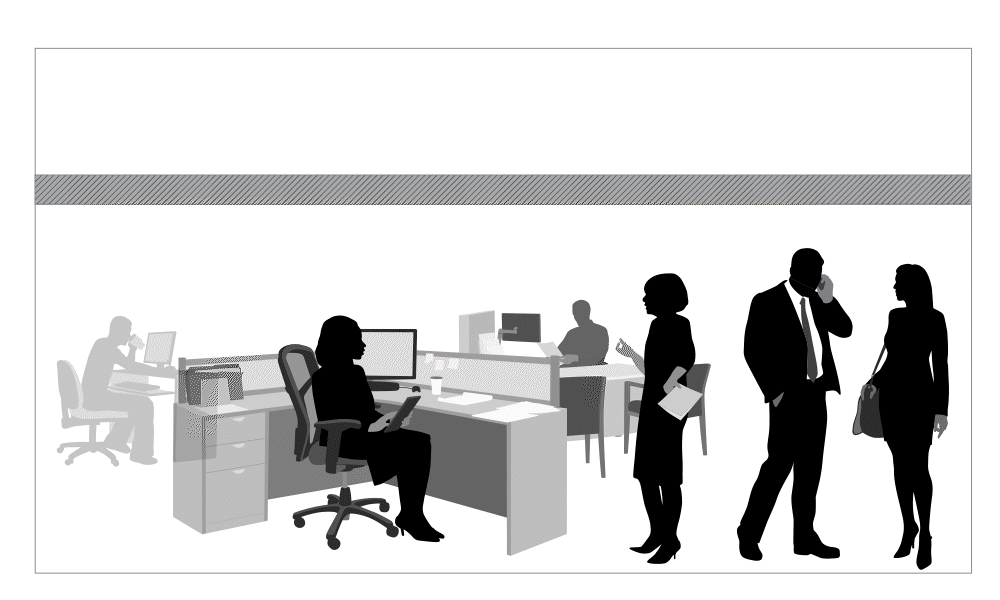 Indirect Features

Uses the structure of the building to reflect sound waves and reduce noise

Sound generators are placed in the plenum, making it an invisible solution

Creates a uniform sound field throughout the space

Ideal for spaces with high ceilings or open floor plans where visible speakers are not desired
Common Placements and Uses of Sound Masking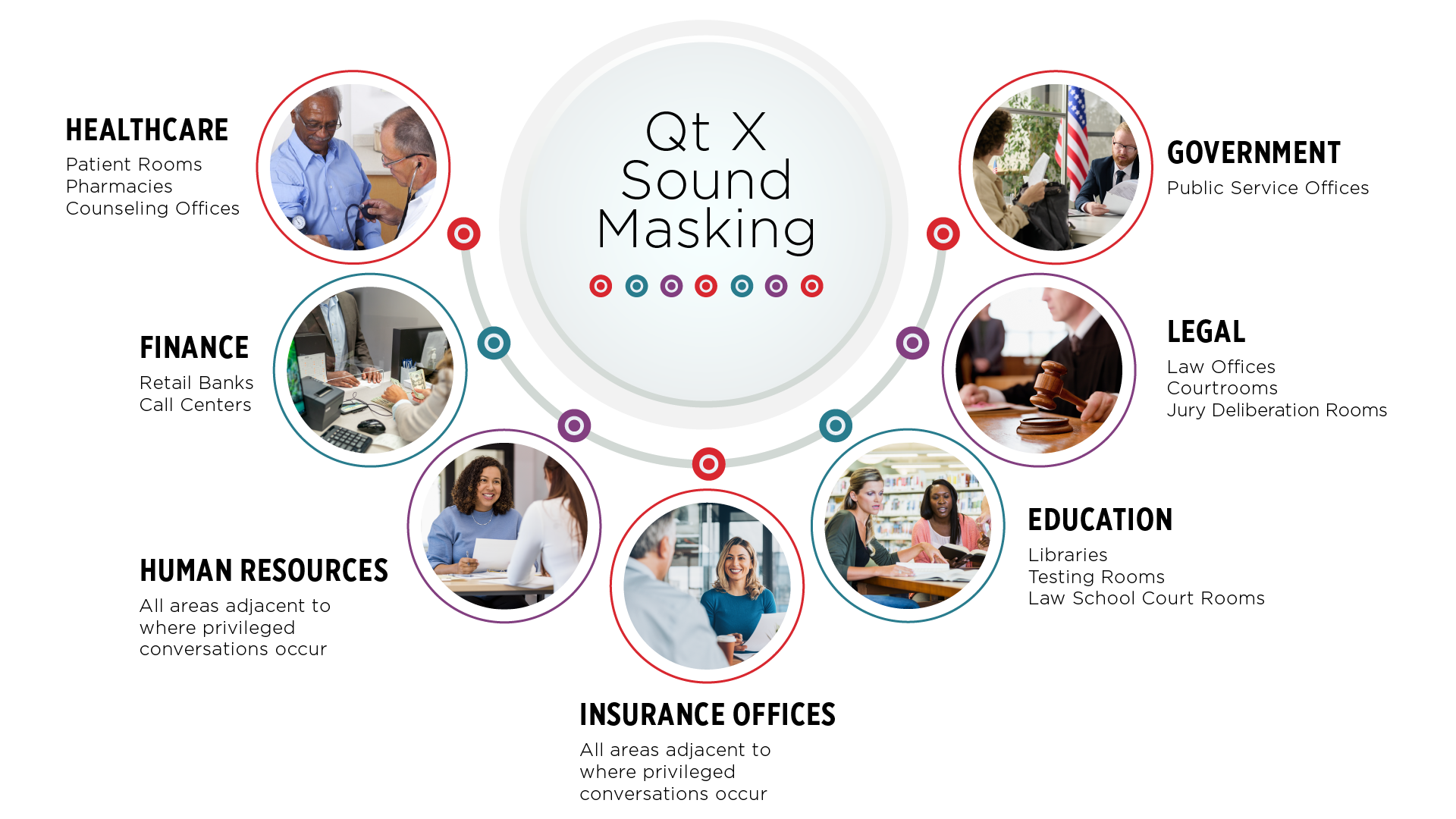 SYSTEM DESIGN TEMPLATE
Office Sound Masking, Paging, and Background Music with Qt X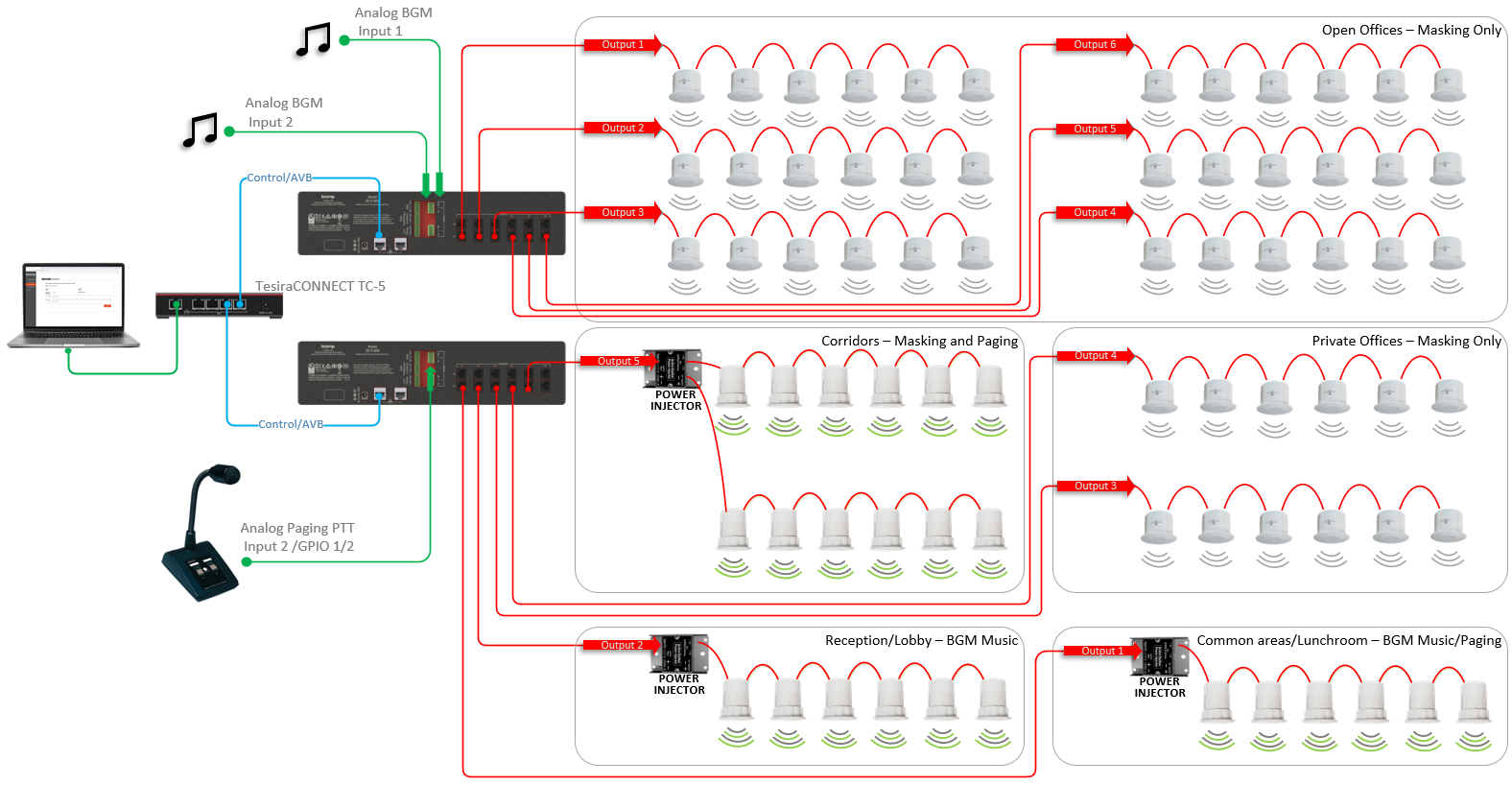 WHITEPAPER

Get the insights you need to optimize your office environment by downloading the new whitepaper "Getting Back to Business" here.
CONNECT WITH US
Fill out this form and a Biamp expert will reach out to you via phone or email. For more information please see our Privacy Policy.
In some regions we may share your contact details and inquiry with one of our qualified third-party sales partners to follow up directly to ensure better local service.
Our sales and support teams are ready to help.
Contact us today.