WHO WE ARE
Think about the last office, hospital, school, courthouse, or auditorium you were in; chances are Biamp was there too. Most people never see our products—and that's by design. Our solutions are designed to be in the background, allowing the focus to be on communication, where it belongs.
WE MAKE THE WORLD'S MOST EXTRAORDINARY AUDIO AND VIDEO SOLUTIONS.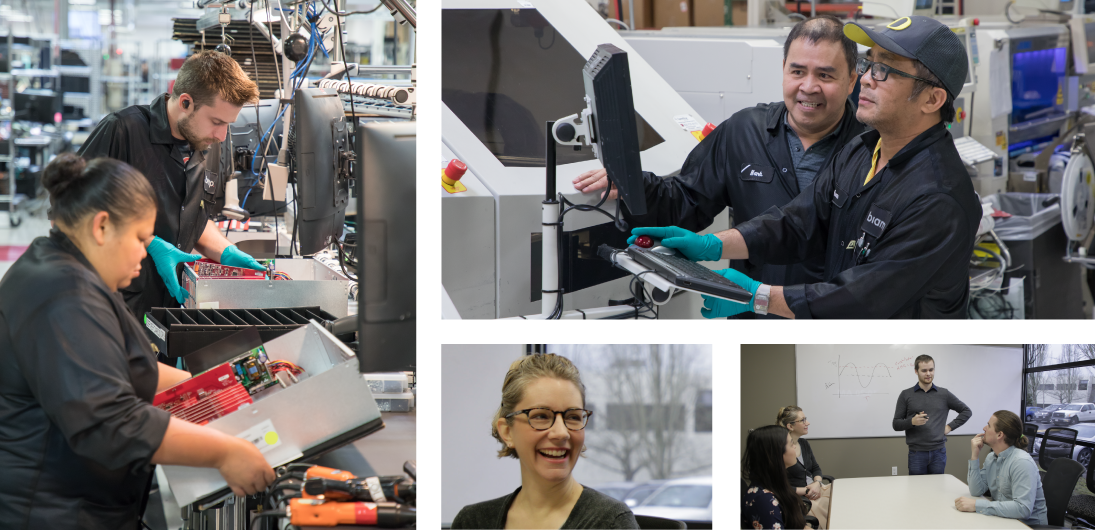 WHY WE DO WHAT WE DO
We believe in a world where people can easily and naturally connect, collaborate, and create. We're the pilot light for innovation. From conference rooms to complex enterprise solutions, our products help people connect to bring their ideas to life. We take a lot of pride in that. It's what pushed us to dream up big (or small) ideas that keep people safe, enhance their AV experiences, and help them better understand each other.


WHY YOU'LL LOVE IT
Biamp conference room solutions are designed to maximize an organization's productivity while delivering truly extraordinary communication with unparalleled ease of management. Our products enable seamless audiovisual experiences for meeting spaces of all sizes.

By interacting professionally via established systems and informally on a person-to-person basis, we foster a work culture that gives everyone in the company a voice, which in turn enables us to provide customers with the superior service and products for which we are known.

GREAT BENEFITS FOR GREAT PEOPLE
Our comprehensive benefits package includes medical/dental insurance, flexible spending accounts, employer paid life disability and life insurance, retirement benefits, paid time off, paid parental leave and a tuition reimbursement program.

READY TO WORK WITH US?
Start your next adventure with Biamp. If you're looking for a fun, fast-paced, engaging workplace, we'd love to talk to you.
Mandatory notice to California residents and applicants of Biamp - Download here.
Mandatory notice to European Union and United Kingdom residents and applicants of Biamp - Download here.