WHO WE ARE
Think about the last office, hospital, school, courthouse or auditorium you were in, chances are Biamp was there. Most people have never seen Biamp products because that's part of the genius of what we do.
WE MAKE THE WORLD'S MOST EXTRAORDINARY AUDIO AND VIDEO SOLUTIONS.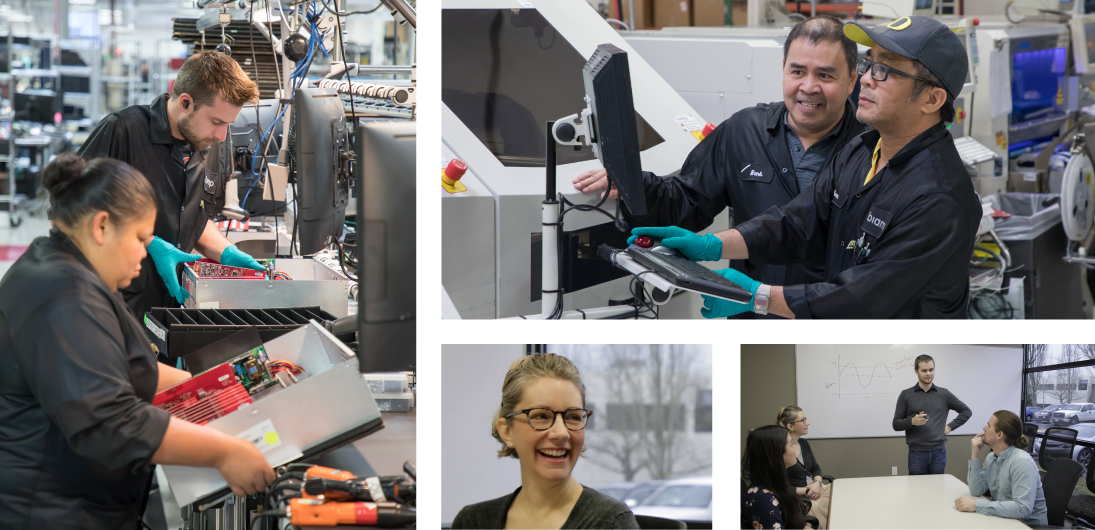 WHY WE DO WHAT WE DO
We believe in a world where people can easily and naturally connect, collaborate, and create. We're the pilot light for innovation. From conference rooms to complex enterprise solutions for universities and beyond, our products help people connect so they can bring their ideas to life. We take a lot of pride in that. It's what pushed us to dream up big (or small) ideas that keep people safe, enhance their AV experiences, and help them talk to each other.