AV SOLUTIONS FOR TRANSPORTATION
DELIVER IMPORTANT MESSAGES WITH UNMATCHED CLARITY
Keeping travelers informed of arrivals and departures, while also ensuring emergency alerts and delays are broadcast clearly, are essential to any transportation environment. Biamp's loudspeaker and voice communication solutions provide the optimized power and intelligibility required by those on the go.
As large, open spaces constructed with acoustically reflective materials, and with thousands of daily passengers, airports tend to be cacophonous and truly challenging environments for even the most savvy AV solutions providers. With Biamp's best-in-class loudspeakers and voice communication system, airport staff and travelers enjoy powerful sound that broadcasts announcements and alerts with unparalleled intelligibility.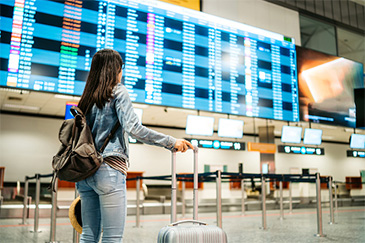 RECOMMENDED PRODUCTS
DESIGN GUIDES
Overcoming noise from arriving and departing trains and buses, as well as commuters coming and going, is made even more difficult by outdoor platforms that don't lend themselves to clear audio. Biamp offers loudspeakers specifically built to withstand the elements, capable of delivering important announcements and alerts with unmatched clarity; while our voice communication solution features unmatched ambient noise compensation technology to ensure important announcements are broadcast clearly in environments without consistent baseline acoustics.
RECOMMENDED PRODUCTS
CUSTOMER STORY
DESIGN GUIDES

The subterranean nature of subway platforms, coupled with their brick-and-metal construction, result in extremely echoey spaces that make clear communication an uphill battle. Fortunately, Biamp's optimized voice communication system and top of the line loudspeakers deliver critical travel information and emergency alerts with the unequalled intelligibility such an environment requires.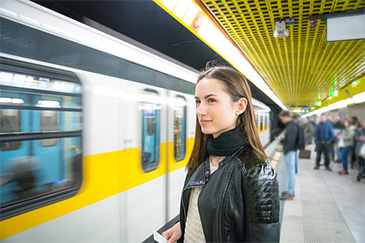 RECOMMENDED PRODUCTS

DESIGN GUIDES
CUSTOMER STORY

Covering large outdoor areas filled with acoustically reflective surfaces, shipping ports are notoriously difficult environments for quality communication. Engineered to deliver impactful audio in outdoor spaces, Biamp's powerful loudspeakers are built to withstand the elements; coupled with our versatile voice communication system, ports can finally enable audio that goes the distance.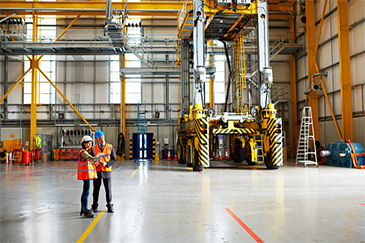 RECOMMENDED PRODUCTS


The acoustic conditions within road tunnels are extremely challenging - highly reflective surfaces and very high background noise levels. Exhaust gases, road treatment chemicals, and fluctuations in moisture levels also contribute to a difficult and corrosive environment for the equipment. These conditions require a loudspeaker that projects highly focused sound directed toward the intended listening plane as much as possible, while still being incredibly durable.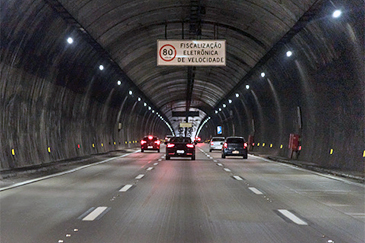 RECOMMENDED PRODUCTS


Calgary Light Rail Transit Chooses Biamp For Its Scalable Audio Solution
Vocia provided the solution we needed in a challenging transit situation involving multiple outdoor stations that are exposed to extreme weather conditions for much of the year. "

Leon Tippett, Audio Visual Integration Manager
Unified Systems Group
Biamp Solutions Bring St. Paul's Union Depot Back to Life
...Biamp provided just the right balance of performance to value."

Joe Wetternach
HGA Architects and Engineers
TALK TO AN EXPERT
Fill out this form and a Biamp expert will reach out to you via phone or email. In some regions we may share your contact details and inquiry with one of our qualified third-party sales partners to follow up directly to ensure better local service. For more information please see our Privacy Policy.