AV SOLUTIONS FOR EDUCATION
Biamp Products Make it Easy for Educators and IT Managers to Enable Collaboration and Communication
Biamp is your provider for every communication tool the modern learning environment requires. Designed to be easy to setup and easier to use, our products enable campus-wide solutions built for the specific needs of your educational institution.
Designed to foster an interactive, student-centered learning experience, active learning classrooms promote and encourage meaningful interactions between teachers and students through flexible classroom design. Biamp products create collaborative, supportive, and enriched environments that foster effective learning.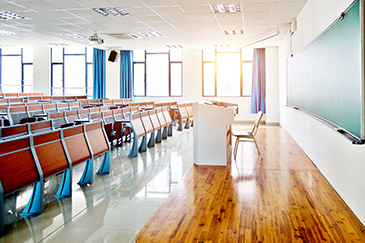 RECOMMENDED PRODUCTS
DESIGN GUIDES
RELATED CUSTOMER STORIES
School administrators must communicate clearly and effectively with students and staff in the event of an emergency. Biamp offers numerous solutions for non-emergency and emergency paging, as well as support for background music and scheduled and pre-recorded messages.
Many common areas, such as libraries, student centers, and computer labs can benefit from Biamp's sound masking solutions as well. Sound masking can help students focus and study by covering up audio disruptions and reducing noise distractions.
As the central hub of an educational institution, administrative offices must have the ability to communicate with everyone on campus simultaneously. Biamp's voice communication solutions are designed to deliver announcements and alerts clearly and reliably.
Maintaining focus and privacy in these spaces is equally important. Our sound masking products work to minimize disruptive noise while also ensuring student and staff confidentiality.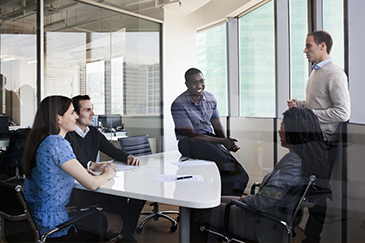 RECOMMENDED PRODUCTS
DESIGN GUIDE
Audio quality shouldn't be compromised for lecture theatres, auditoriums, or other large educational spaces. Biamp solutions handle acoustic challenges with ease and can be scaled up in a cost-effective manner. Additionally, our solutions deliver audio/video to lecture capture systems, offering institutions the ability to record classes for review, provide content for online course development, and build an archive of educational materials.
Our loudspeakers for sports venues and outdoor spaces provide high fidelity, full-range performance, unparalleled musicality, and superior voice projection in a weather-resistant package for football, baseball and soccer stadiums. These attributes make them the perfect choice for many indoor environments with difficult acoustic conditions as well, such as gymnasiums and indoor sports arenas.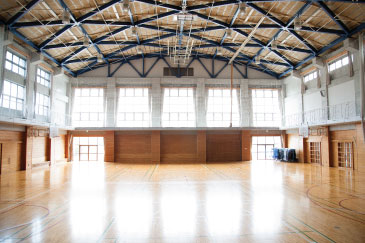 RECOMMENDED PRODUCTS
DESIGN GUIDE
RELATED CUSTOMER STORIES
Tech. University of Berlin Implements an AV Network
The new Tesira AVB has been stable every day since we went live. We have never had such a superior AV experience before!"

Christoph Moldrzyk, Data & Media Technology Manager
Birmingham Public School District's Unified Solution
Our confidence in Vocia was confirmed the first week of school when our staff and students could really hear the difference in the bells and announcements."

Dr. Joseph Hoffman Executive Director of Technology for Birmingham Public Schools
Learn how Hatboro-Horsham Auditorium uses our Community IV6 arrays.
LET'S CONNECT
Fill out this form and a Biamp expert will reach out to you via phone or email. In some regions we may share your contact details and inquiry with one of our qualified third-party sales partners to follow up directly to ensure better local service. For more information please see our Privacy Policy.