SUPERIOR SOUND THAT AUGMENTS BRANDS AND INCREASES CUSTOMER SATISFACTION
Biamp is your provider for every communication tool modern retail environments require. Designed for easy setup and easier use, our solutions enable superior audio designed for the needs of stores, indoor malls, and outdoor gallerias.
Background music can have a big effect on a store's bottom line. Biamp's loudspeaker options deliver superior music reproduction that reflects and reinforces brands, helping to create environments that serve the needs of owner and customer alike.
To be heard over the expansive square footage of department store and supermarket environments, a powerful solution is required. Biamp's voice communication system is specially engineered to cut through the noise, delivering announcements and alerts with unparalleled clarity.
Creating an overarching ambience that ties dozens of storefronts, restaurants, and common areas together, Biamp's voice communication and loudspeaker solutions work to establish and maintain an inviting tone while also equipping staff with the ability to make announcements and alerts as needed.
Maintaining high-quality audio and clear communication in an outdoor environment presents its own unique set of challenges. Thanks to Biamp's loudspeaker solutions specifically designed for both superior music playback and to withstand the elements, galleria environments can achieve the ambience that keeps customers coming back for more.
Whether a dedicated gas/petrol stations or a large truck stop complex, clear communication and high-quality audio help create welcoming, secure spaces. Thanks to Biamp's optimized voice communication system and superior loudspeakers, service stations can become the comfortable, inviting destinations that attract return customers of all kinds.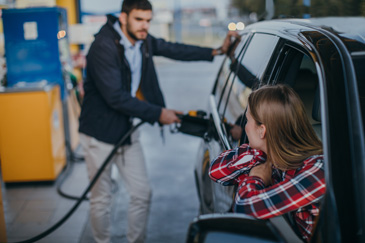 RECOMMENDED PRODUCTS
MPH31 Horn Sound Projector
DESIGN GUIDES
Security and privacy are essential for any successful banking environment. With sound masking solutions to obscure confidential speech and voice communication to keep staff and customers informed, Biamp enables safe, secure financial spaces. Additionally, high-quality low-profile loudspeakers provide a soothing layer of background music, while our voice communication solution ensures complete coverage for important announcements and alerts.
Keeping patient health information confidential is a constant concern at pharmacy counters. By pairing Biamp's sound masking solutions with our voice communication and loudspeaker options, we provide the means to create comfortable, secure spaces that allow customers and pharmacists alike to speak freely without fear of being overheard.
LET'S CONNECT
Fill out this form and a Biamp expert will reach out to you via phone or email. In some regions we may share your contact details and inquiry with one of our qualified third-party sales partners to follow up directly to ensure better local service. For more information please see our Privacy Policy.