We are proud to partner with organizations that connect people through extraordinary audiovisual experiences and encourage Biamp employees to volunteer within their communities. Our Charitable and Wellness committees, which work to create these opportunities to give back, include team members representing our offices worldwide.
INTRODUCING THE BIAMP GRANT PROGRAM
Biamp is thrilled to award grant funding to select non-profit programs that best demonstrate plans for empowering positive change in our communities through meaningful and impactful efforts. Apply today!
Applications will be accepted now through Sept. 30th.
Grant recipients will be selected and notified by Nov. 30th.
Download the application.
When completed, email it to moc.pmaib@elbatirahc.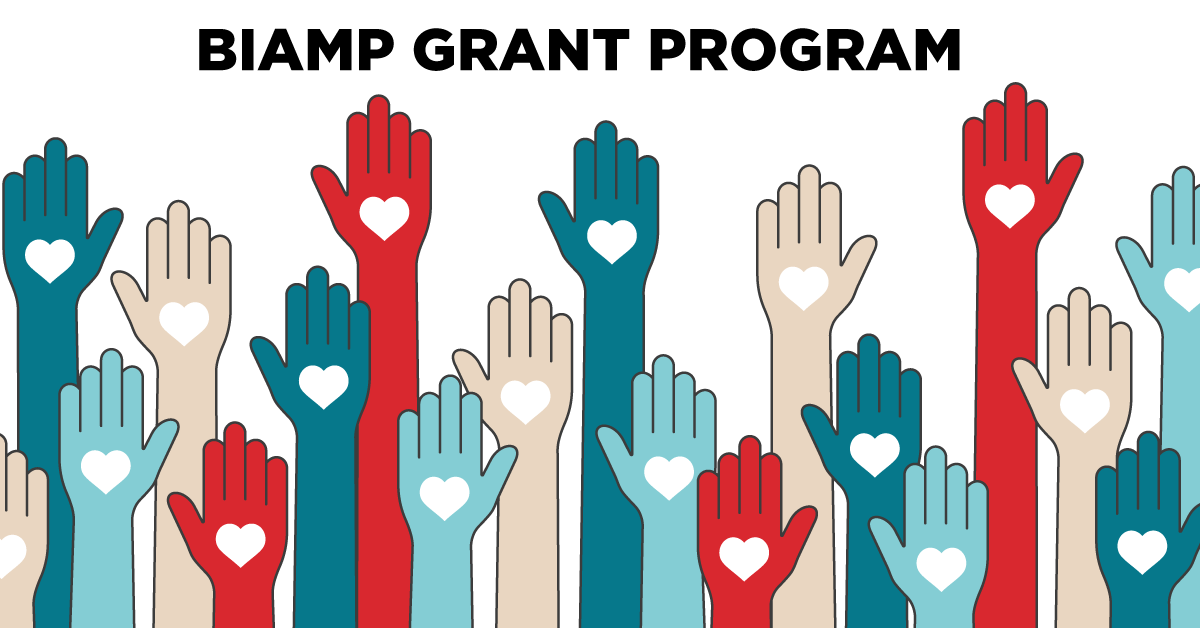 Since 2017, Biamp has been a proud sponsor of the PDX Jazz Festival, a multi-venue series of jazz events presented each February in Portland, Oregon. Nationally and regionally supported as a cultural tourism initiative in celebration of Black History Month, PDX Jazz Festival is dedicated to preserving a truly American art form by presenting internationally recognized jazz masters alongside local jazz musicians.
Biamp is a proud sponsor of PDX Pop Now!, an all-volunteer organization committed to being accessible, current, and local, through supporting live performances and recorded materials.
ROCK 'n' ROLL CAMP for GIRLS
Rock 'n Roll Camp for Girls is dedicated to empowering girls and our gender expansive community to turn it up! Biamp is proud to donate to this impactful organization.
People in our community and all over the world partner with Habitat for Humanity to build or improve a place they can call home. With help, Habitat homeowners achieve the strength, stability and independence they need to build a better life. Biamp employees support Habitat for Humanity through an annual one-day volunteer off-site organized by our Wellness Committee.
Young Audiences inspires young people to expand their learning through arts education. This includes working with local professional sound engineers to run Live SET (a sound engineering class for high school teens), inspiring the next generation of audio professionals.
Shared Studios connects people separated by distance and difference with audio visual immersion portals located in cities across the globe.