Parlé
Parlé Product List

360° room coverage with little to no setup or programming time required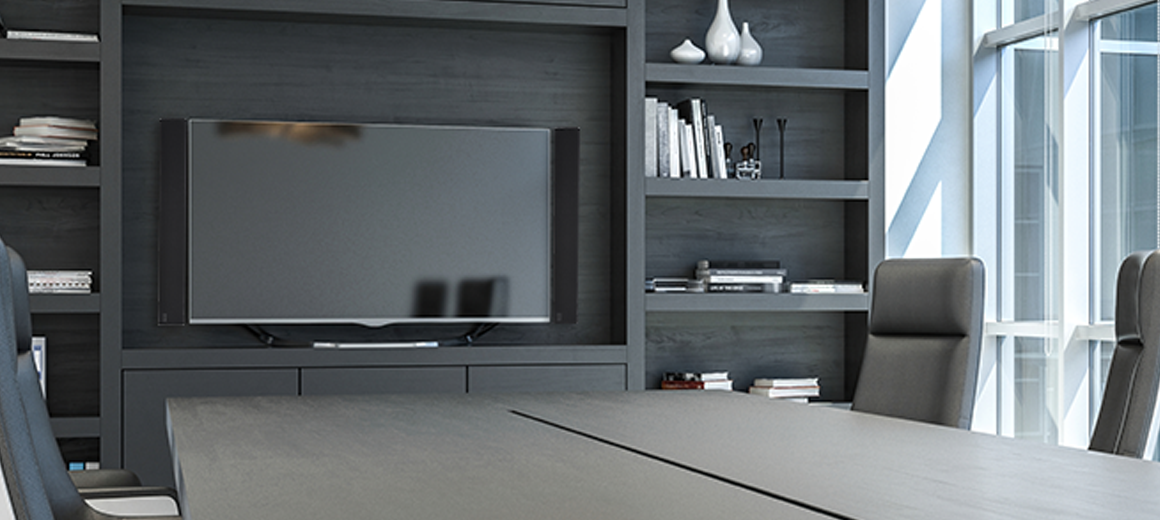 Our Beamtracking products track voices as they move around the room.
Biamp's Parlé family of products deliver superior audio experiences while reducing programming, installation, and commissioning time. Our microphones and conferencing bars include automated features that greatly streamline setup and help lower equipment costs overall. With four 90° zones, Parlé products simultaneously identify and steer their focus toward talkers, allowing participants to move freely around a space without fear of not being heard.
With four 90° zones, our microphones can simultaneously identify and steer towards talkers, allowing participants to move freely around a space.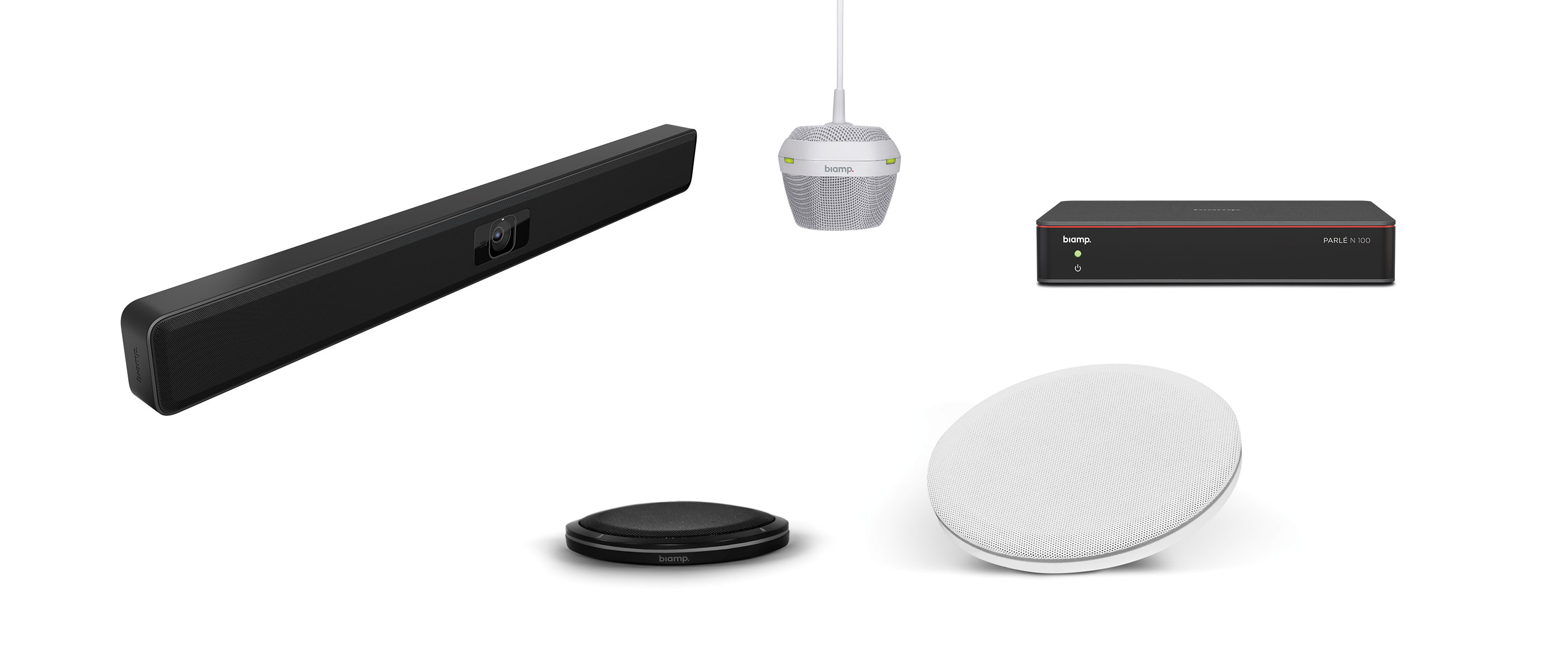 ---
Parlé delivers premium conferencing experinces.
Parlé audio and video conferencing bars for small to medium sized rooms combine Beamtracking microphones, smart loudspeakers, advanced signal processing, an optional 4K camera with auto-framing, and Biamp Launch, our automated deployment and tuning technology, into one plug-and-play device that delivers a premium experience every time.
Parlé Beamtracking microphones are available in 3 styles: ceiling, tabletop, and pendant.
The Parlé N 100 port expander adds network connectivity to Parlé conferencing bars, enabling device monitoring, firmware updates, and enterprise configuration via SageVue.