GLOBAL TECHNICAL SUPPORT
LOCATIONS AND CONTACT INFORMATION
You may call the main Biamp Support phone number from anywhere in the world. Calling the main number or sending an email to support@biamp.com will connect you with the global support queue, which is staffed from Sunday afternoon to Friday afternoon, Pacific Time.
You may also call any of our international support numbers during their local business hours, but please understand that international staff levels vary outside local time zones.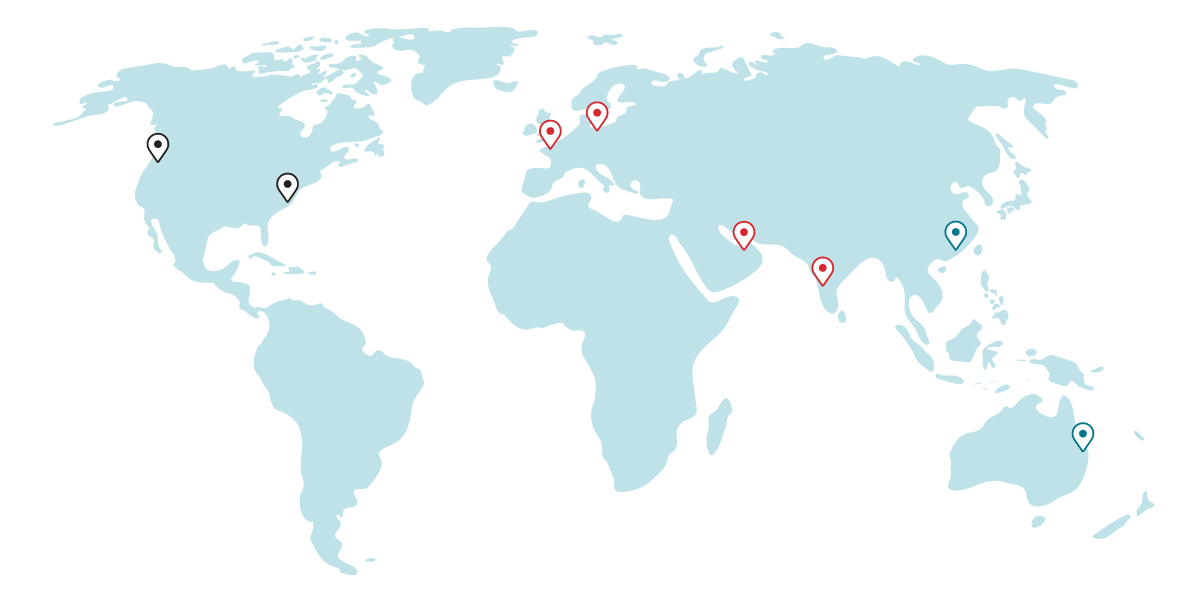 NORTH AMERICAN
SUPPORT TEAM
SUPPORT FOR THE AMERICAS
Calling from US and Canada:
1-877-242-6796 (1-877-BIAMP XO)
Calling from outside the US and Canada:
1-503-718-9257
EMEIA SUPPORT TEAM
SUPPORT FOR EUROPE, MIDDLE
EAST, INDIA AND AFRICA
UK support queue:
+44 1372 898 888
Belgium support queue:
+32 11 98 88 88
Denmark support queue:
+45 89 87 80 80
ASIA PACIFIC SUPPORT TEAM
SUPPORT FOR ASIA, AUSTRALIA
AND NEW ZEALAND
AUSTRALIA / NEW ZEALAND:
+61 7 3552 9552 - Option 2
Our sales and support teams are ready to help.
Contact us today.