SageVue is the best solution for managing your Biamp devices
SageVue is a browser-based software platform that enables technology managers, integrators, and end users to manage and monitor Biamp devices connected to their network. With SageVue, authorized individuals can review system status and perform administrative tasks.
SageVue intelligently interfaces with LDAP infrastructure, allowing technology managers to use existing accounts and groups to control system access to the software. The platform is also equipped with a full-featured RESTful API, providing the ability to pull information into custom dashboards or third-party monitoring applications, delivering a single, comprehensive view of all Biamp devices connected to the network.
Best of all, it's available to you at no cost.
Delivers a single, comprehensive view of Tesira, Devio, Cambridge, and Crowd Mics devices connected to the network

Monitors the status of network-connected Tesira, Devio, Cambridge, and Crowd Mics devices, providing immediate visual feedback regarding the health of your systems

Sorting and tagging tools are available to help organize and filter data

Firmware can be updated remotely, either in groups or on a device-by-device basis; users can also reboot individual devices via SageVue

Enables direct access to the VoIP configuration functions of Tesira VoIP-enabled devices and comes pre-configured with the most popular proxy vendors, including Avaya, Cisco, and ShoreTel

Allows configuration of network properties for Tesira and Devio devices, including IP addressing and 802.1X port management

Integrates with LDAP infrastructure; users can map LDAP groups to user roles in SageVue and assign granular access privileges

Provides access to both the user and advanced logs of Tesira devices

Features a full log of user activity for traceability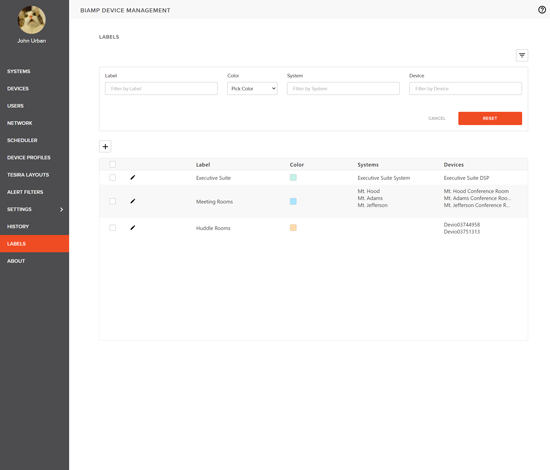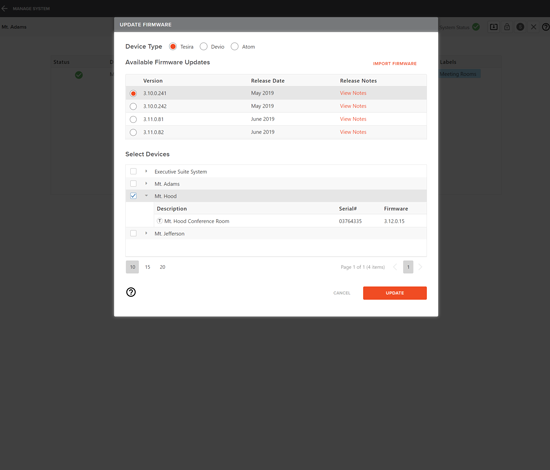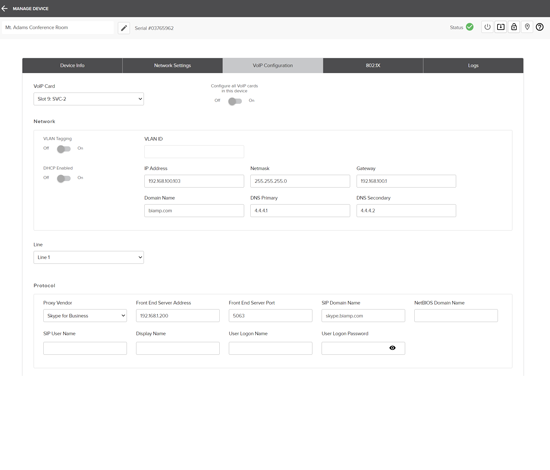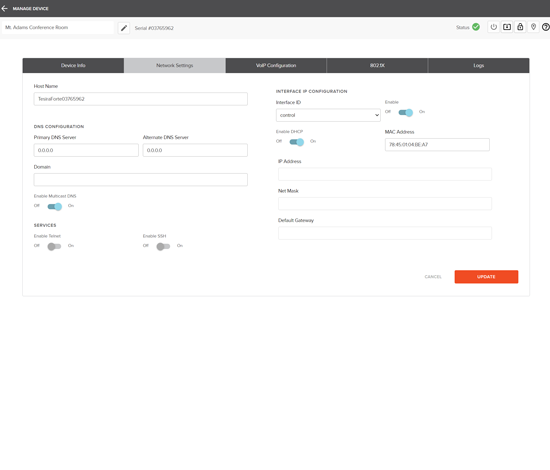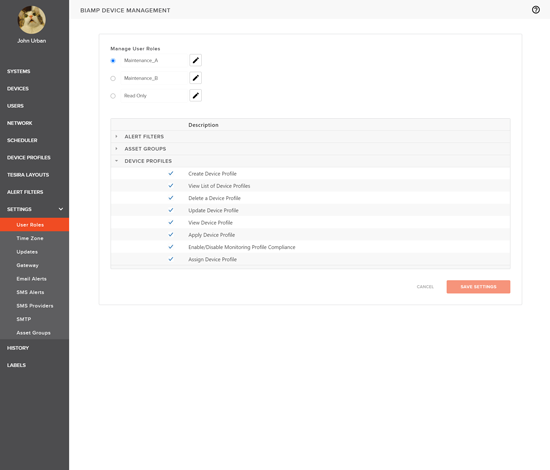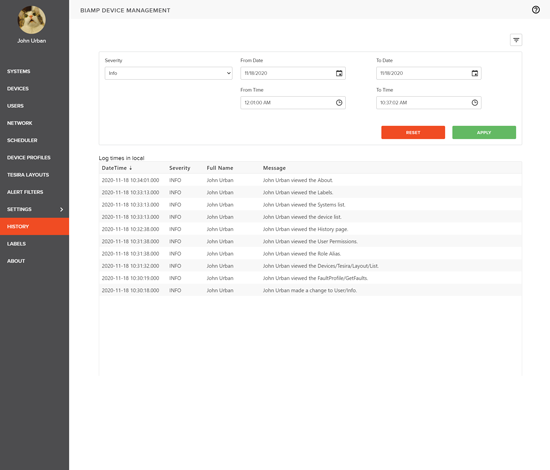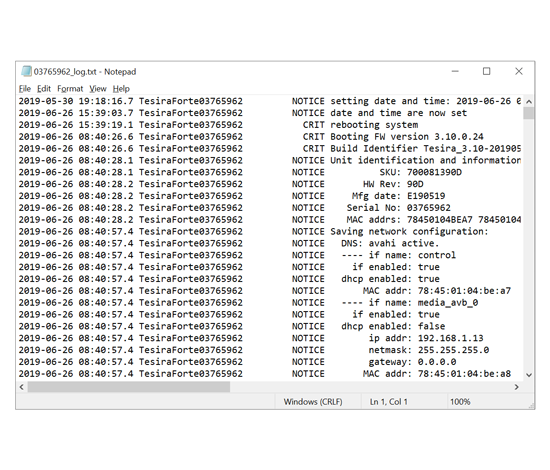 The host or virtual machine running SageVue must meet the following minimum requirements:
Windows 10, Server 2012 R2, Server 2016, or Server 2019

2GHz Processor

4GB RAM

20GB drive space

Gigabit Ethernet
Biamp devices must be running the following minimum firmware to be available in SageVue:
Tesira v3.6 or newer

Devio v1.3.4 or newer

Crowd Mics v1.0 or newer

QtPro v6.7.2 or newer

Dynasound

DS3002/3008: v2 or newer

DS8000: v3 or newer
TALK TO AN EXPERT
Fill out this form and a Biamp expert will reach out to you via phone or email. In some regions we may share your contact details and inquiry with one of our qualified third-party sales partners to follow up directly to ensure better local service. For more information please see our Privacy Policy.