In Devio, Biamp offers a user-friendly option specifically designed for smaller collaborative spaces. Devio's Auto Setup feature quickly validates device connections, adjusts sound levels, and allows instant access to peripherals within the space, allowing employees to immediately get down to business when inspiration strikes.

RECOMMENDED PRODUCTS
Small meeting rooms are where your teams get the real work done. Biamp's solutions create flexible spaces for your small teams to work productively and communicate clearly, enabling colleagues to stop worrying about the room's technology when it's nose-to-the-grindstone time.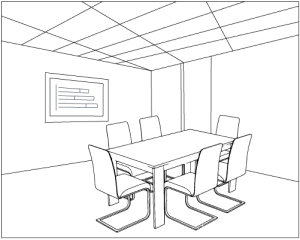 RECOMMENDED PRODUCTS
As meetings grow in size and importance, keeping participants focused on the task at hand becomes increasingly critical. Parlé microphones ensure every voice is heard clearly thanks to their unique ability to track participants throughout the room.


RECOMMENDED PRODUCTS
Audio quality shouldn't be comprised in your most important spaces. Tesira solutions handle acoustic challenges with ease and can be scaled up in a cost-effective manner, providing a facility's largest rooms with the same clarity as its smallest. Additionally, accessories like the EX-UBT offer the flexibility needed to handle big rooms and even bigger ideas.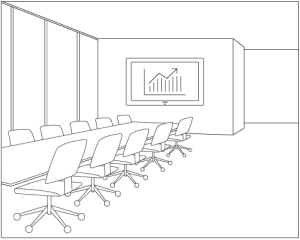 RECOMMENDED PRODUCTS
MICROSOFT TEAMS ROOMS
Biamp's products are now Certified for Microsoft Teams Rooms as part of a bundle solution, delivering Biamp's legendary professional audio quality to Microsoft Teams Rooms in medium and large conferencing spaces.
Visit our dedicated page for more information.
GOOGLE HANGOUTS MEET
Biamp's signal processors were the first certified for use with Google Hangouts Meet. A full range of conferencing solutions is also certified with the platform.
Visit our dedicated page for more information.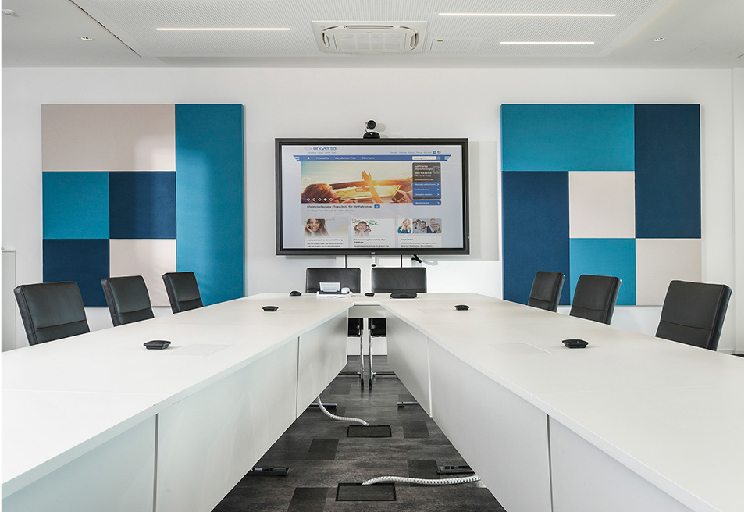 UniVersa Insurance Upgrades its Headquarters
for Modern Meeting Experiences
"The Tesira platform is an excellent
choice for supporting the UniVersa
Insurance leadership team's
technological needs now and well
into the future."
– Rüdiger Krug
Managing Director
Franken Lehrmittel Medientechnik
Success! Thanks for filling out our form!
GET A QUOTE
LET'S CONNECT!
Fill out the form on the right, or call 781.703.5052, and we'll connect you with a Biamp conferencing expert that can help take your meetings from ordinary to extraordinary.