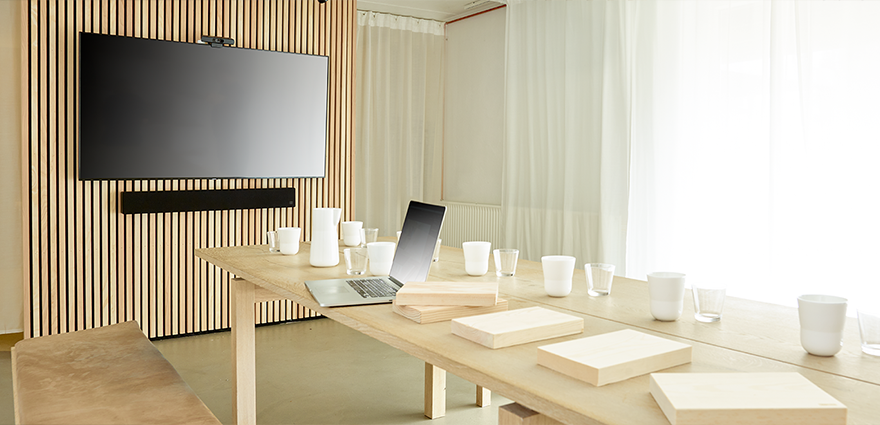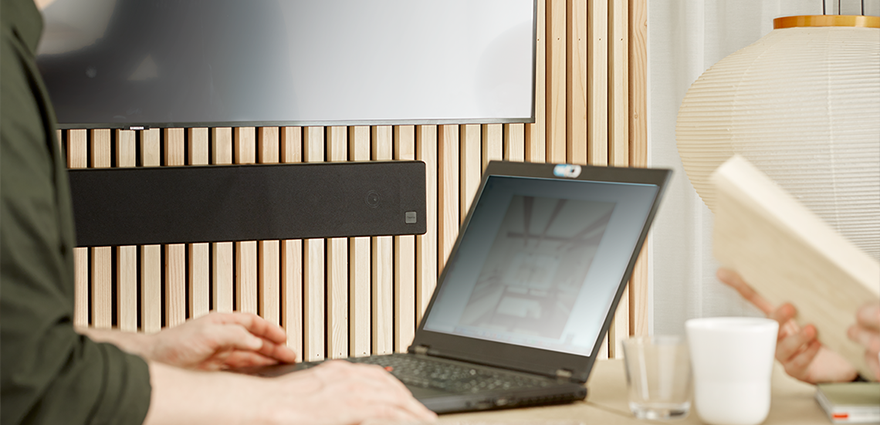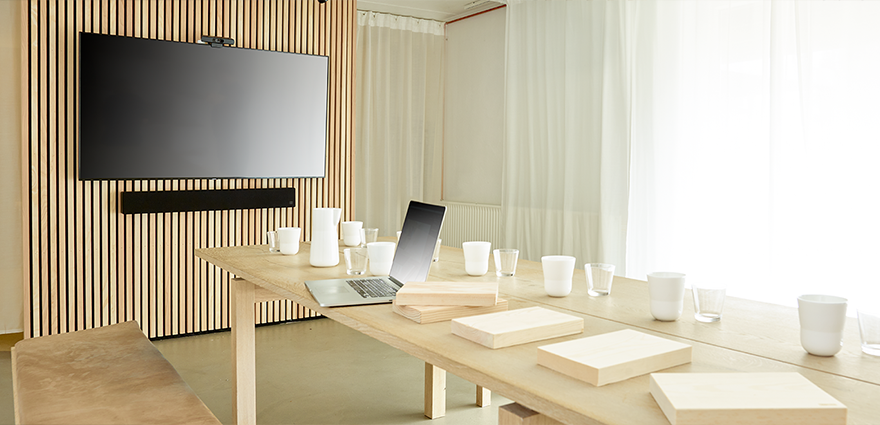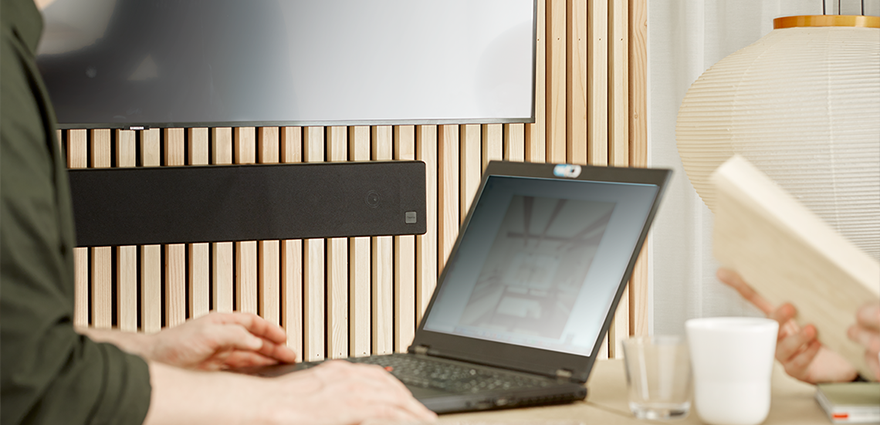 For more than 120 years, Dinesen has developed floor solutions that go far beyond traditional flooring. With unique tree sorts, Dinesen creates intimate rooms, both big and public, and cultural framework across the world.
With locations spread across Denmark and the need to collaborate worldwide, their office building in Grejs, Denmark, has been installed with Biamp's Neets Collabo 2.0, an audiovisual bundle consisting of Biamp's Neets Sound Bar – SB2, Neets 4K Webcam, and Solvo, the intelligent AV hub that allows users to launch their favorite UC platform directly from their laptop.
Now, Dinesens' employees simply connect their USB cable to Solvo, and the AV system automatically power manages all the connected devices, creating smooth and hassle-free online collaboration.