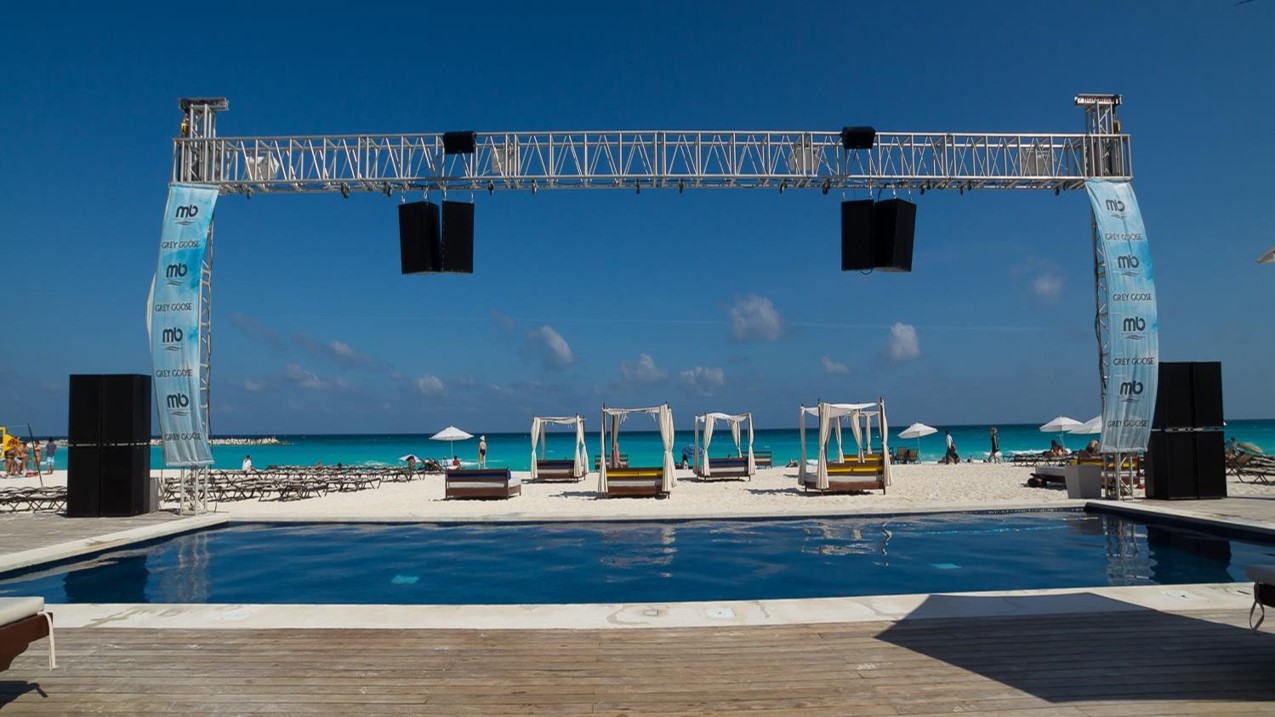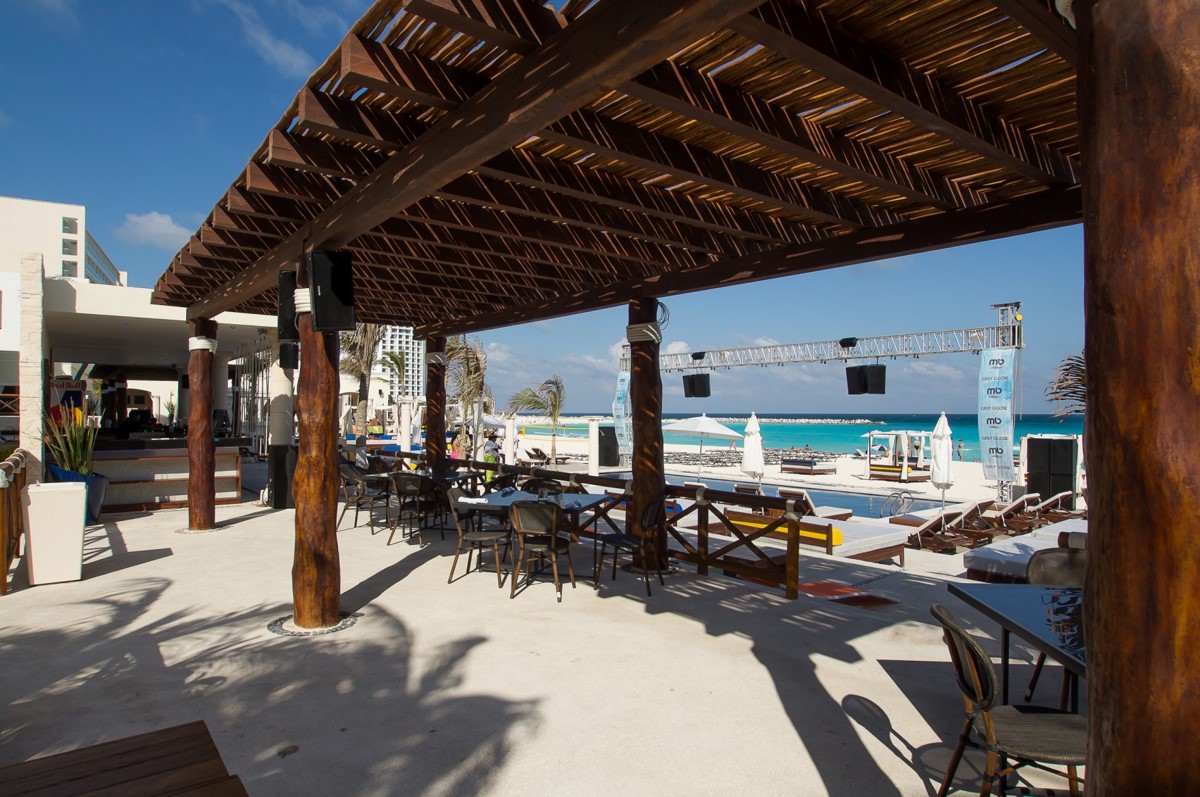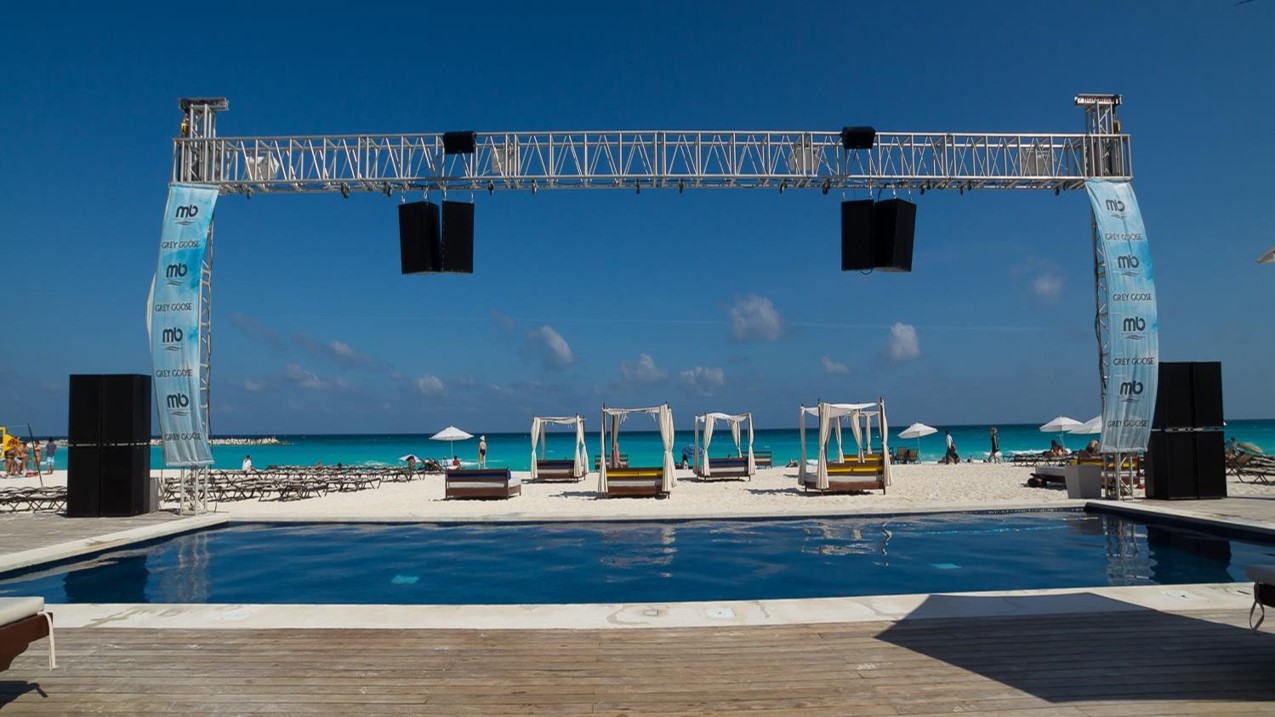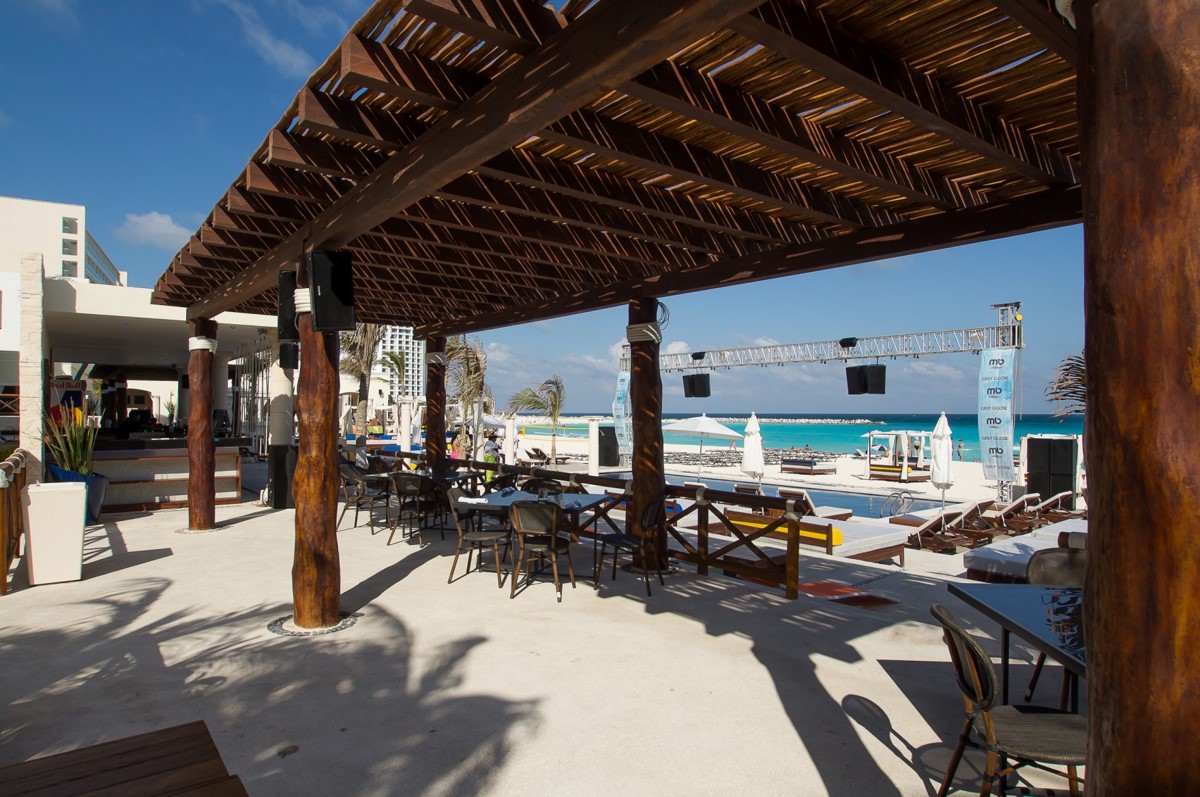 The Mandala Beach Club is located on a narrow strip of land off the Cancún coast and is one of the region's top clubs. It enjoys the idyllic setting of a soft sandy beach lapped by the clear blue waters of the Caribbean. The beautiful setting does, however, have a major drawback for sound equipment as the system is fully exposed to the elements.
As a result the club has previously had numerous bad experiences, with well-known brands that could not survive the humidity, high temperatures and winds that carry sand and salt. Even with being covered at night, previous systems were unable to endure the conditions. What Mandala Beach Club needed was a system that could provide high quality club standard sound and withstand the weather 24/7, which naturally led to the choice of Biamp.
They chose Biamp's Community iBOX and WET loudspeakers. comprising of four three-way, large format 15-inch iBOX iHP-3564s, fourteen dual 15-inch iHP-215LVS subs, fourteen three-way, 8-inch WET W2-228s and twelve compact two-way W2-218s. The iHP systems are all-weather versions of Biamp's powerful flagship Community iBOX range, featuring heavy duty fiberglass-coated Marine plywood and three-layer weather-resistant grilles.