Finally: Complete audience interaction.
LIVE EVENT INTERACTION WILL NEVER BE THE SAME
Crowd Mics powers audience interaction like no system has before by allowing audience members to use their own phones as wireless microphones. Attendees can also use Crowd Mics to text comments or participate in live polling, features that result in a simple, controlled boost in audience interaction. We'll show you how to make it happen.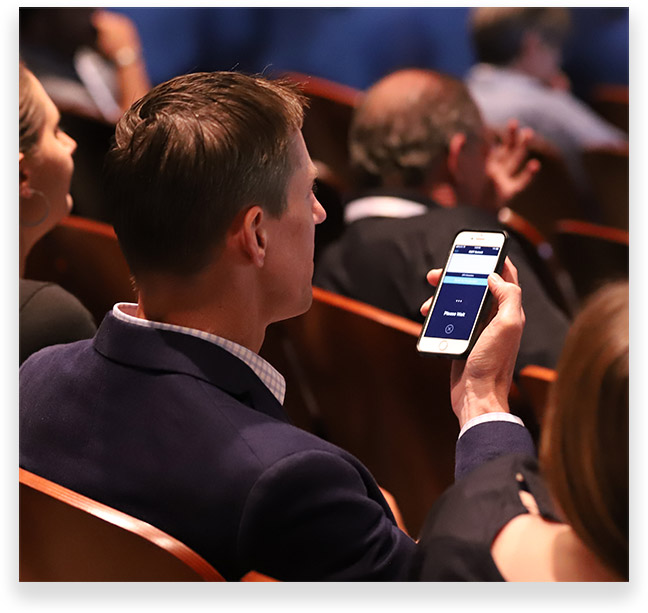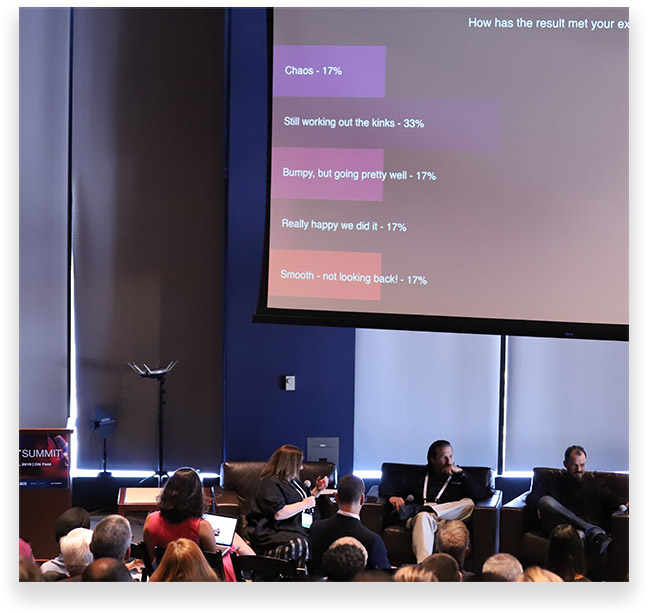 NO BARRIERS TO AUDIENCE INTERACTION
The iOS, Android, and web apps allow
audience members to engage in a way that's
most familiar to them.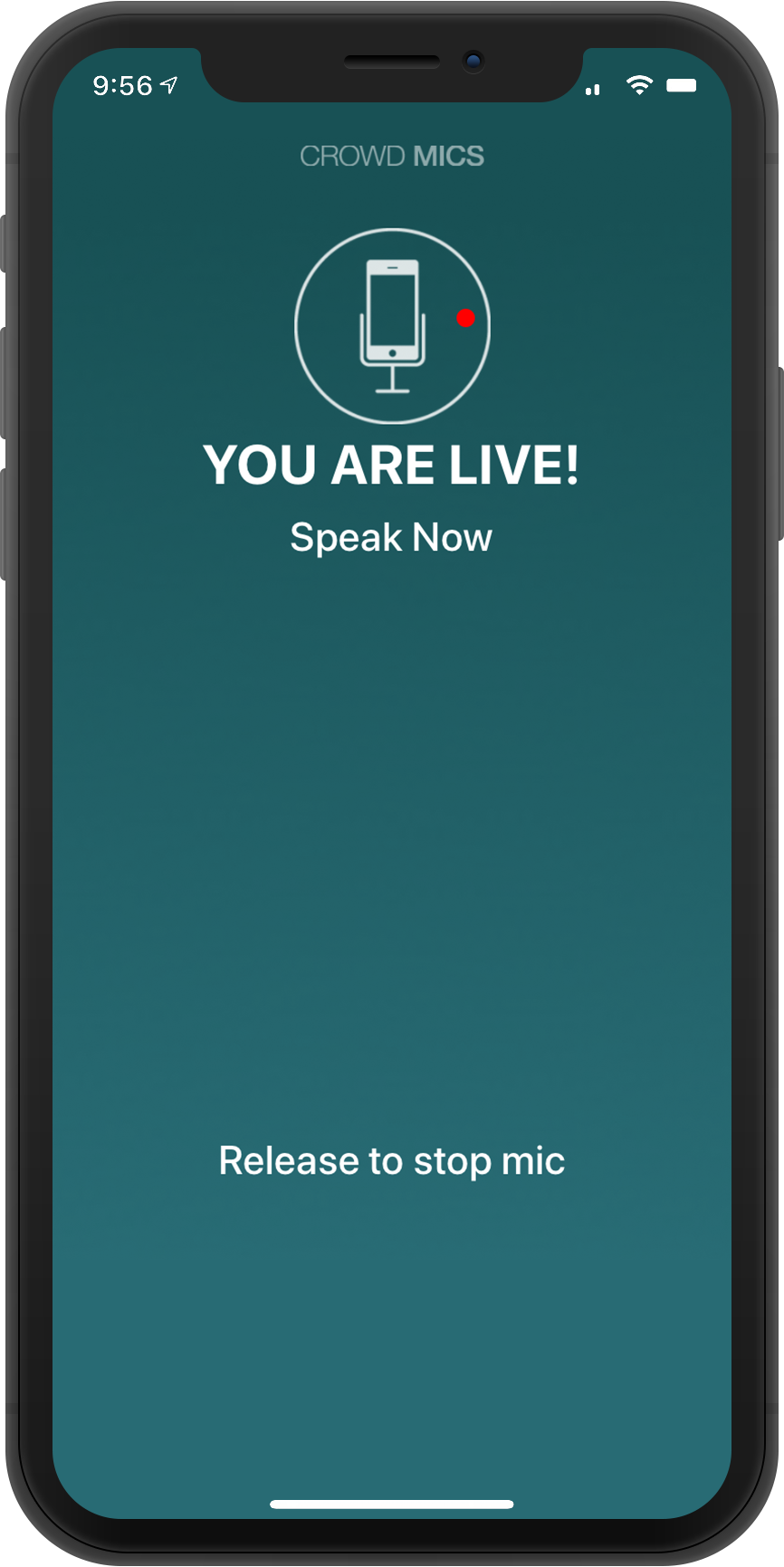 MIC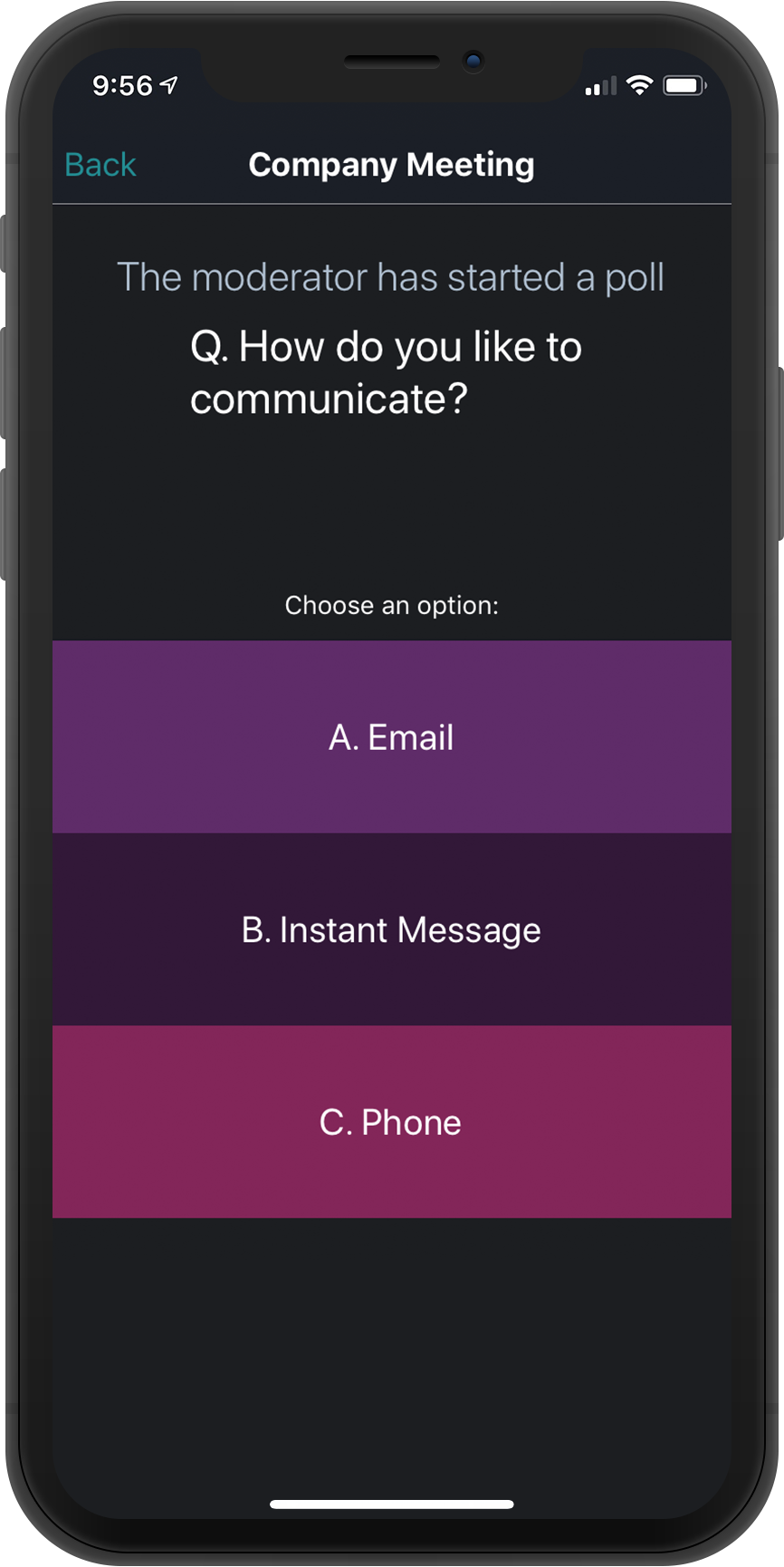 POLL
TEXT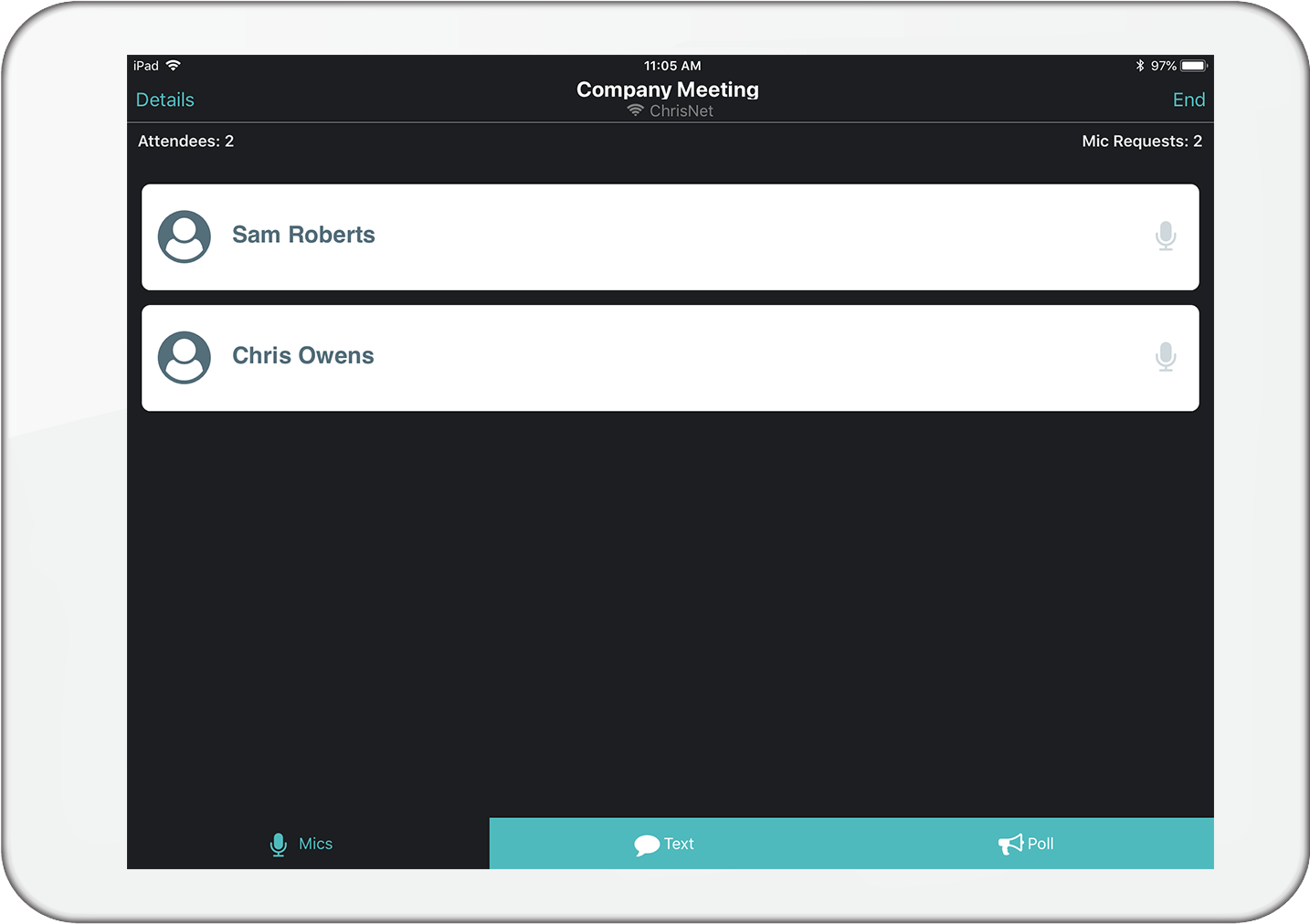 MODERATE

CONTROL
Interaction is under the control of the moderator.

ANALYTICS
Access to detailed post-meeting data.

REAL TIME
Real time polling, text, and live microphone.
Are you ready to rock your next event?

Fill out this form and a Biamp expert will reach out to you via phone or email. In some regions we may share your contact details and inquiry with one of our qualified third-party sales partners to follow up directly to ensure better local service. For more information please see our Privacy Policy.