Make your next event more memorable with Crowd Mics.

ATTENDEES
MODERATORS
3 WAYS TO PARTICIPATE
1. Acts as a wireless microphone.
2. Text a comment or question.
3. Take part in polls.
STREAMLINE INTERACTIONS
No waiting for a wireless microphone to be passed around!
NO WAITING FOR A MICROPHONE
Your smartphone becomes your personal wireless microphone!
CHOOSE WHO SPEAKS NEXT
Press on a person's name in the list to enable their microphone.
INTUITIVE USER INTERFACE
Simple on-screen instructions guide user on a device they are already comfortable using.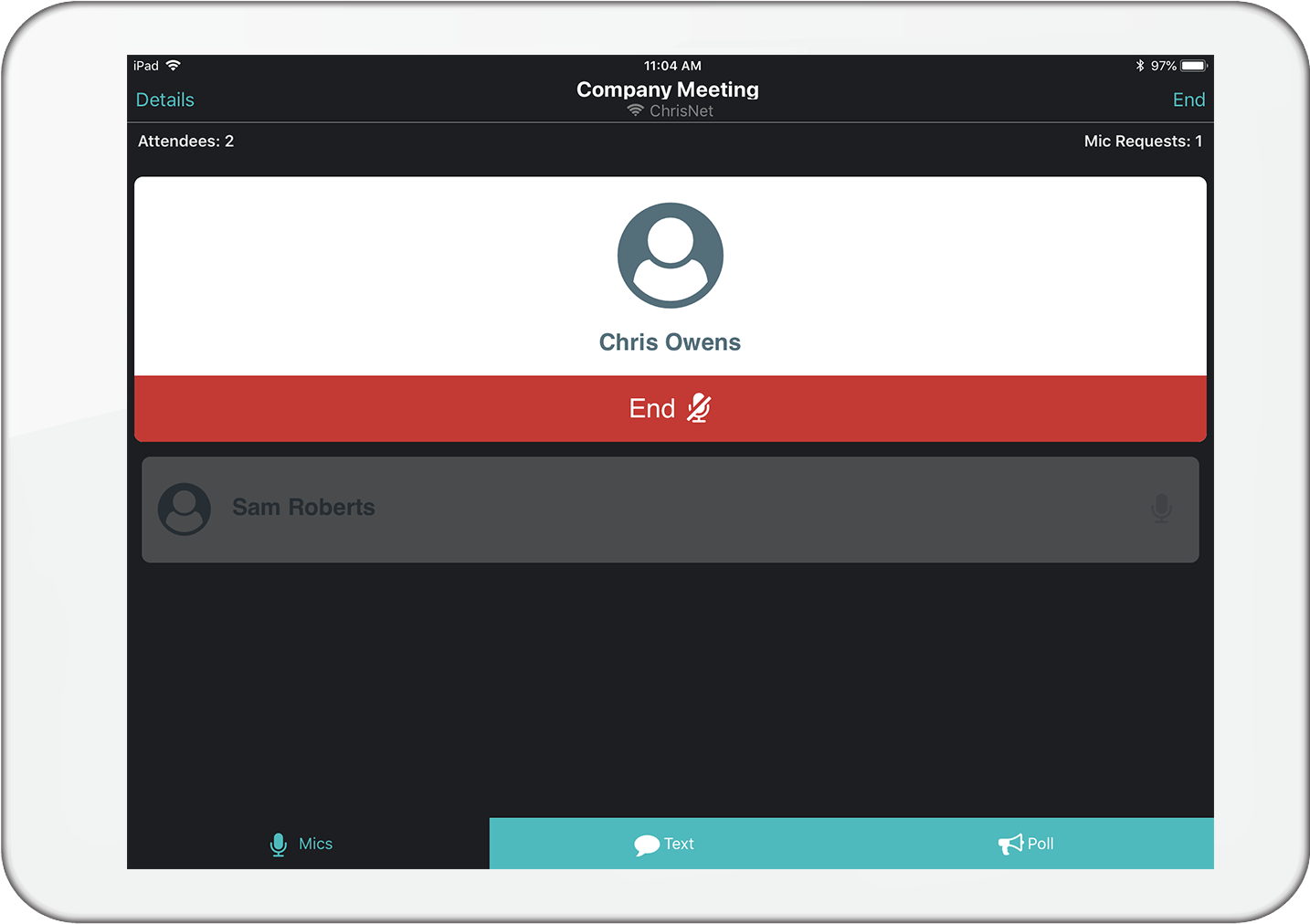 DEACTIVATE ATTENDEE MICS
If the conversation goes off-topic the moderator can deactivate an attendee's microphone any time.
GET INVOLVED WITHOUT TALKING
If a person can't speak or isn't comfortable speaking, they can text questions to the moderator.
CREATE POLLS AND PUBLISH RESULTS
Create audience polls in real time and publish results on the room's display.
EASY TO USE POLLING
Who doesn't enjoy giving their opinion on topics far and wide.
MEASURE ENGAGEMENT
Review poll results and other participation info after the event has ended.
Are you ready to rock your next event?

Fill out this form and a Biamp expert will reach out to you via phone or email. In some regions we may share your contact details and inquiry with one of our qualified third-party sales partners to follow up directly to ensure better local service. For more information please see our Privacy Policy.