COMMUNITY LOUDSPEAKER SERIES OVERVIEW
Community loudspeakers provide high quality sound and long-term performance
Engineered to provide excellent acoustic performance, flexibility, and elegant aesthetics for a diverse range of applications, Community loudspeakers are a world leader for indoor and outdoor sound reinforcement.
High performance loudspeakers for demanding applications requiring premium audio coverage
Elegant solutions that provide exceptional speech intelligibility
Versatile point source, line array, and subwoofer models
Music, voice, and paging solutions with EN54-24 certified models
Durable, weather-resistant models designed for exceptional audio performance in extreme weather conditions
Amplified loudspeaker controllers for combined power, processing, and system management for fast, easy, and consistent installations
V SERIES
Full-range loudspeaker systems perfectly suited for a wide variety of fixed installations, these Community point source loudspeakers deliver powerful audio for indoor applications.
Compact and large format models
Portrait or landscape mounting
Yoke-style brackets included with compact models
A variety of optional versatile mounting solutions available to simplify the installation
70/100V single 8-inch and dual 8-inch models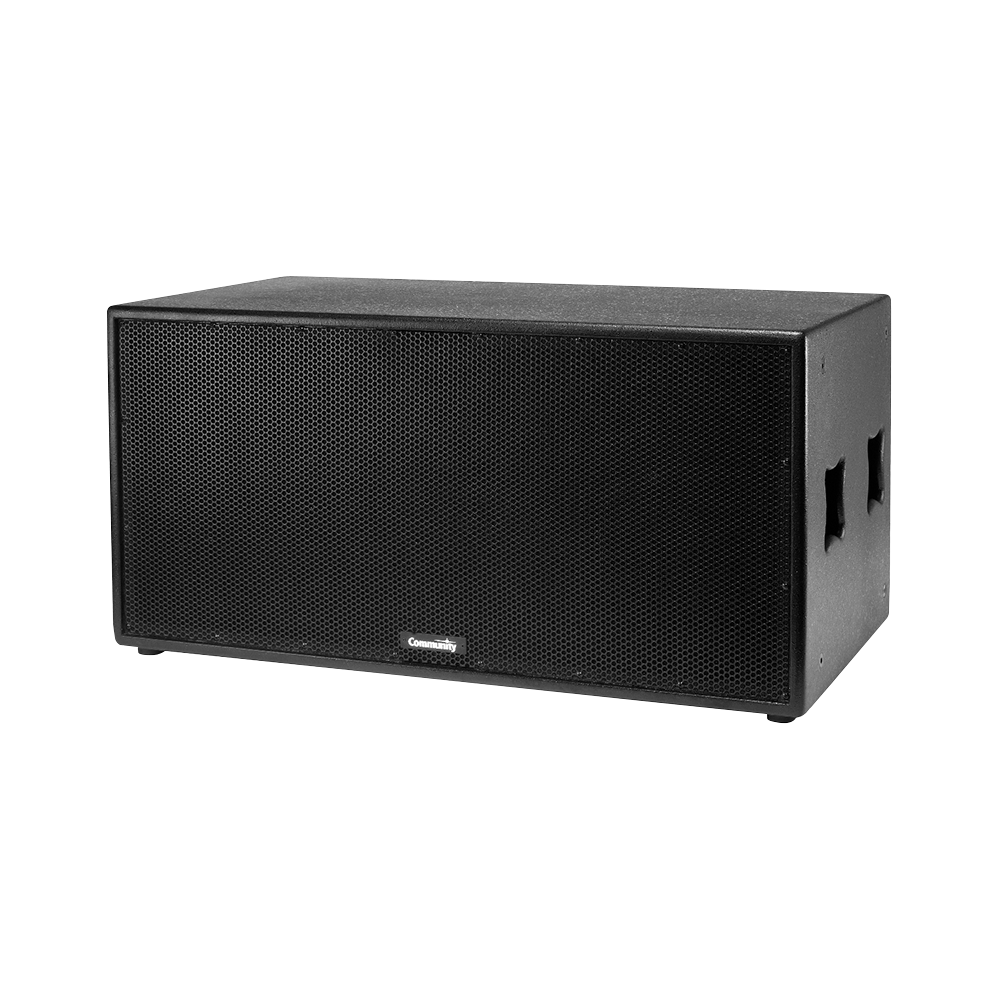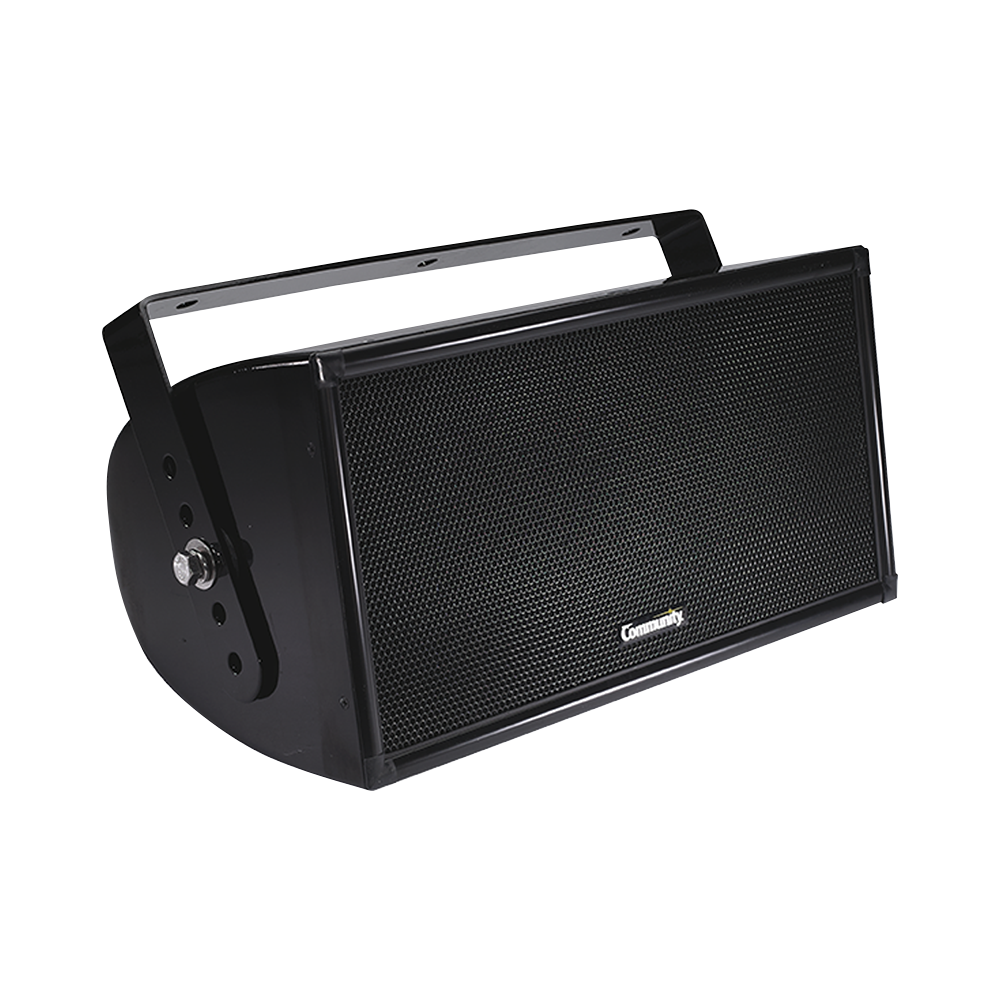 W SERIES
Elegant aesthetics and flat response in near field or distributed premium music applications.
All-weather, multi-layer fiberglass composite enclosure with stainless steel hardware
Powder-coated, weather-resistant, and marine-grade aluminum grille with stainless-steel yoke
Available with built-in autoformer for 70/100V applications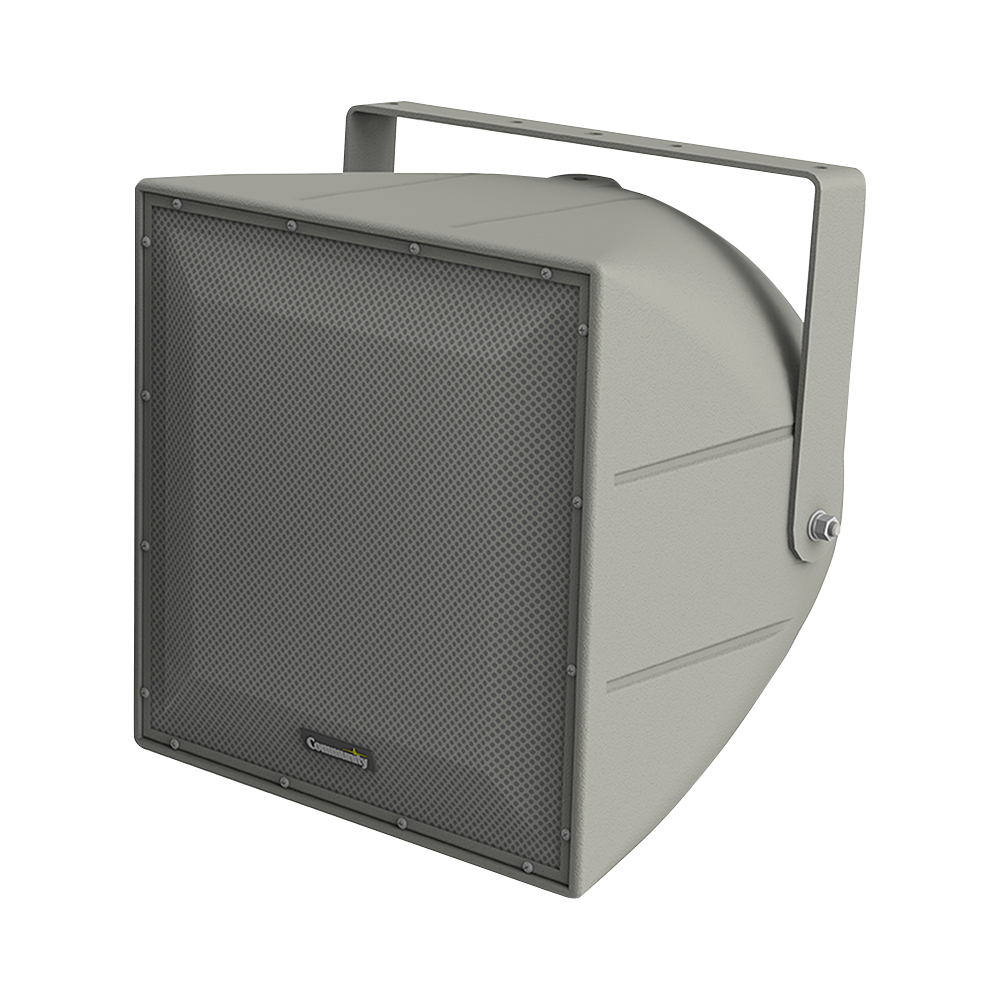 I SERIES
High performance, high-output modular loudspeaker systems with exceptional flexibility and discrete styling.
600-level compact models complement the appearance, performance, and voicing of the larger point source models for under-balcony, front-fill, side-fill, and distributed applications
800-level models offer superior performance for demanding applications and feature neodymium drivers
PolyGlas outdoor models available


L SERIES
Large-scale, high-performance, horn-loaded loudspeaker systems designed for extraordinary performance in large venues.
Designed to tame the most challenging venues
Colinear manifold for HF and MF beamforming
PolyGlas outdoor models available