AV SOLUTIONS FOR HYBRID AND REMOTE LEARNING

Biamp Classroom Audio Systems Elevate Remote Communication
DISTANCE LEARNING EQUIPMENT THAT CONNECTS
Biamp offers a highly affordable solution to improve remote teaching audio in Devio, delivering superior microphone technology to classrooms and designed to easily work with computers hosting Zoom, Teams or other conferencing platforms.
Experience a virtual demo to discover how our technology can help your classroom!

DISTANCE LEARNING EQUIPMENT ENHANCED FOR CLASSROOM AUDIO
Biamp's easy-to-use classroom audio systems
include best-in-class microphones and speakers for school.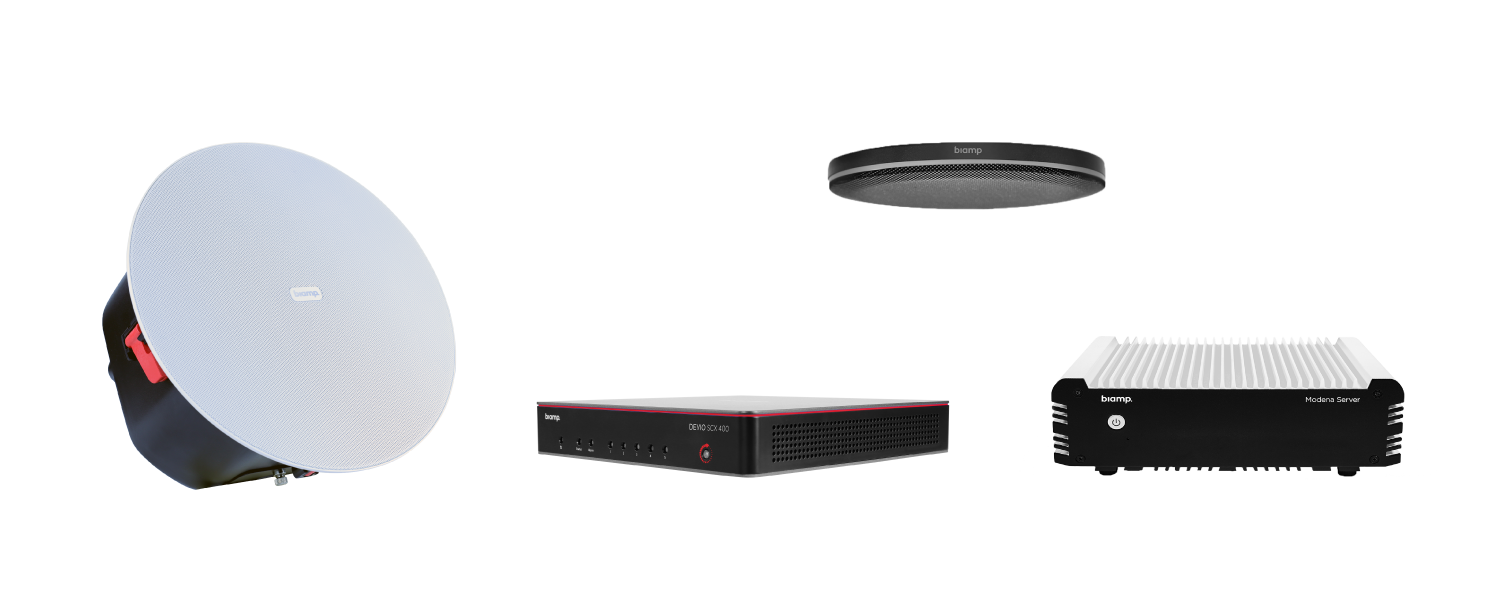 TALK TO AN EXPERT
Interested in a demo, project quote, or more information? Complete this form and a Biamp conferencing expert will reach out via phone or email. In some regions we may share your contact details and inquiry with a qualified third-party sales partner for direct follow up to ensure better local service. For more information, please see our Privacy Policy.