ARE YOU READY FOR LAUNCH?
Biamp Launch is an exclusive automatic device discovery and tuning feature in our latest signal processing solutions. Launch distills over 40 years of audio expertise and engineering into a single button press, delivering more predictable system deployments and consistently extraordinary audio in no time.
Launch uses our advanced signal processing intelligence to automate the room deployment process, streamlining deployments, eliminating risk and delivering reproducible results.
Biamp Launch provides extraordinary audio, on time, every time.
Watch our Biamp Launch introduction video and find out how Launch will revolutionize your room deployments!
Zero Programming

- Launch automatically discovers and configures connected devices.



Zero Network Setup - Launch enabled solutions make use of Biamp's media networking solutions that require zero network configuration and work out of the box.


Automatic Room Tuning - Launch uses the devices themselves to measure the room's acoustic characteristics and optimize the system to deliver extraordinary audio with zero user intervention.


Process Complete in Under 3 Minutes - Biamp Launch happens lightening fast thanks to our powerful signal processing capabilities.


Post-Launch Report - Upon completion launch generates a report allowing the user to see the room's acoustic performance before and after the tuning process as well as full details of all the equipment configured.


Schedule a re-run - Launch can be re-run at any time using either the physical button on the device or programmatically though Biamp SageVue our device management and monitoring software.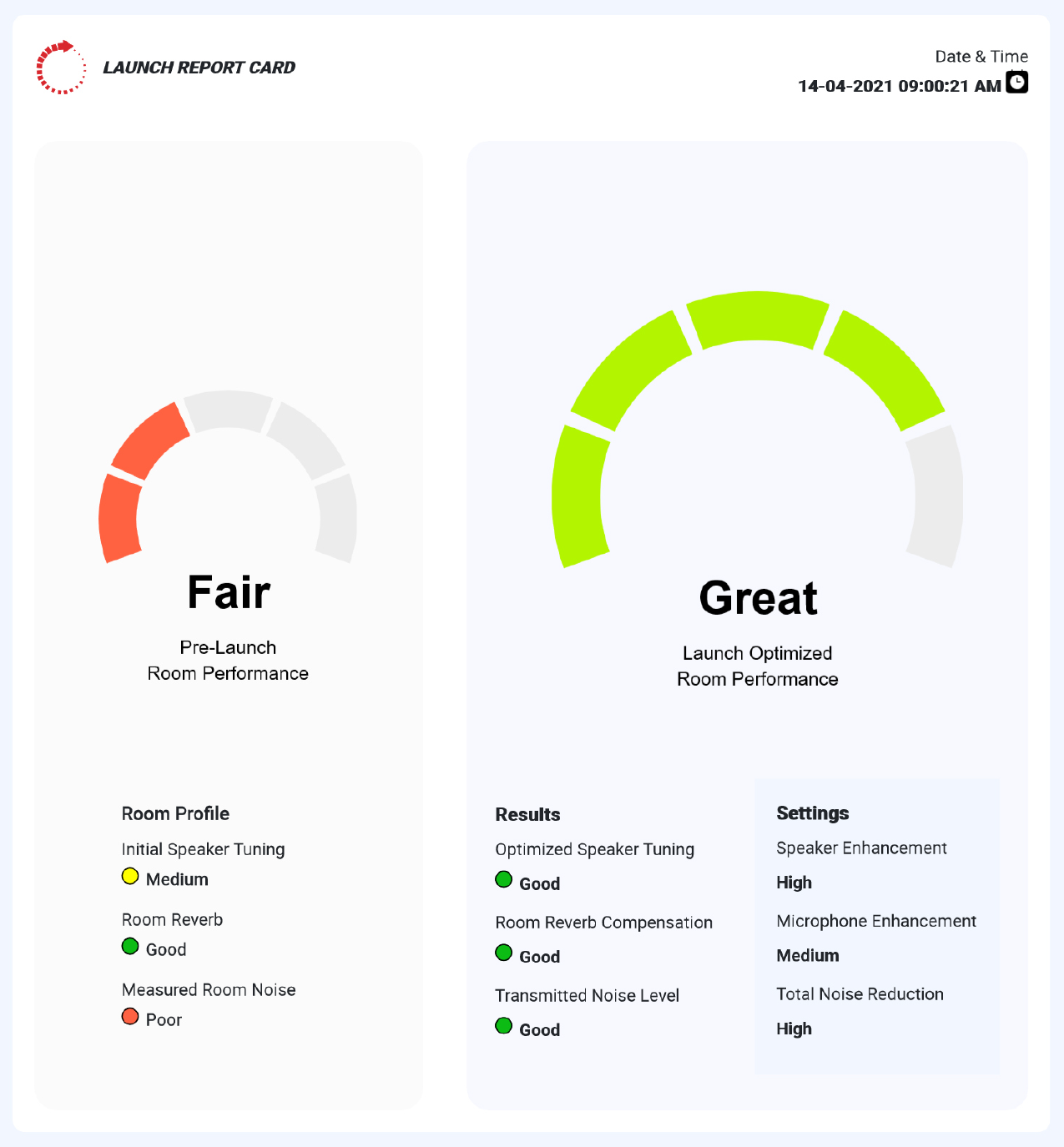 TALK TO AN EXPERT
Fill out this form and a Biamp expert will reach out to you via phone or email. In some regions we may share your contact details and inquiry with one of our qualified third-party sales partners to follow up directly to ensure better local service. For more information please see our Privacy Policy.