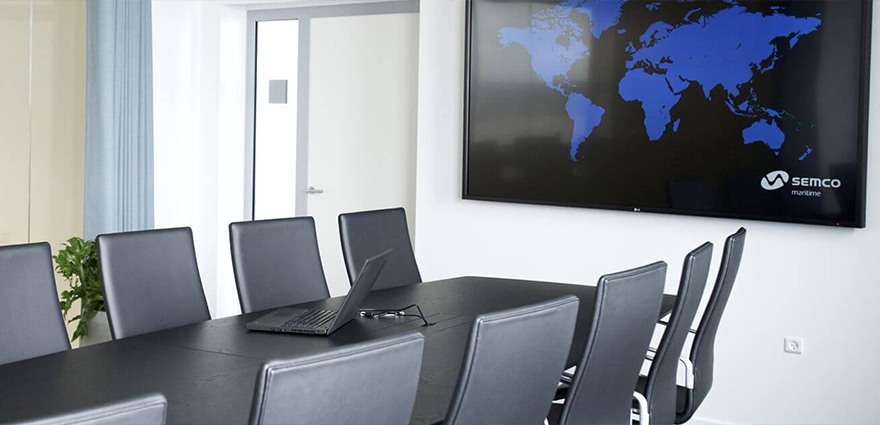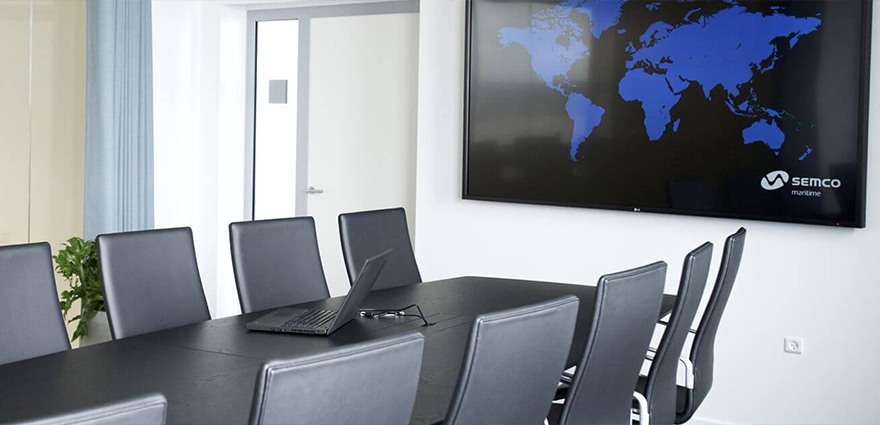 WUAV, founded in 2002, is a System Integrator based in Esbjerg, Denmark and delivers professional AV solutions all over the country. They have a broad customer base, having delivered solutions for hotels, houses of worship, public institutions, enterprises and schools.
This large, international company recently went through a merger and required a new state-of-the-art boardroom. The space is regularly used by the management team to report KPIs with their counterparts in other offices are the globe via video conferencing.
The AV solution designed by WUAV consists of several 98" and 86" displays, 6 Sony Full-HD PTZ camera, and loudspeakers and microphones controlled by a Bose DSP system. All the devices are connected and controlled by a Biamp Impera touch panel controller which is connected to a Cisco Touch panel used as a control interface.