Multiple options, endless possibilities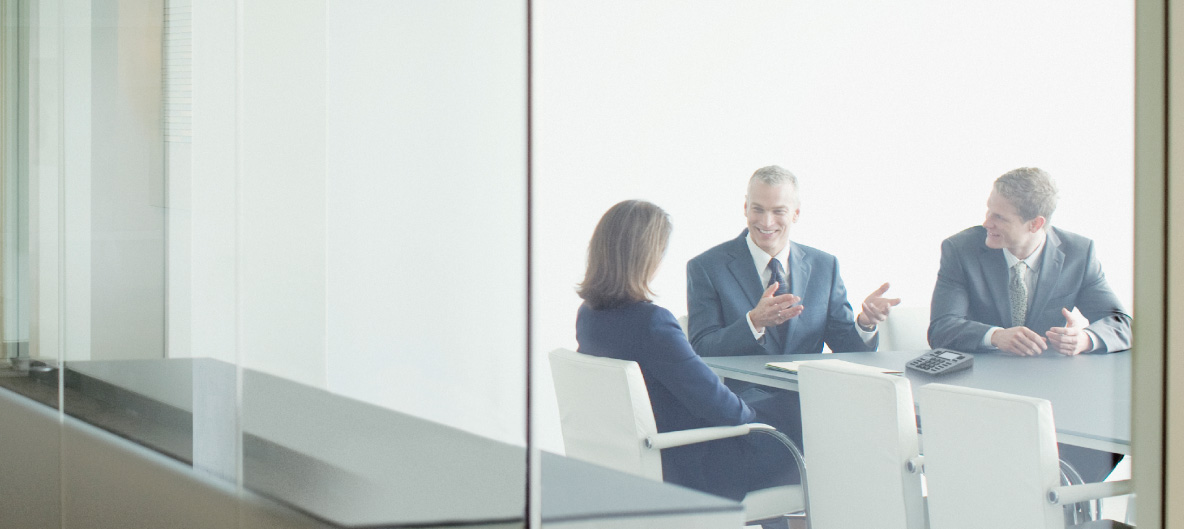 Focus your energy on the meeting topic, not on setting up the call.
Control systems are the most visible aspect of an AV system for end users. As such, there are accompanying expectations regarding robustness, user friendliness, and design aesthetic. If the control system doesn't meet expectations in either form or functionality, the entire AV system is impacted, typically getting a tarnished reputation that may or may not be justified.

Meeting hosts want to walk into a conference room, get the meeting started promptly, and then focus on the discussion. The underlying technology should not be a distraction or impediment to achieving the meeting's goals; the expectation is that the technology should just work, every time. Equally important is that the technology be easy to use—especially the control interface—and there are ways that Biamp can help meet these goals.

---
Explore the different room control options to determine which products are right for you.
Tesira HD-1 Dialer

A professional DSP-based audio system is the best way to ensure that the verbal communication in a remote meeting is clear and intelligible and no participants have to strain to hear. Removing the traditional speakerphone in favor of professional microphones and loudspeakers is key to achieving an appropriate level of quality. However, removal of the speakerphone leads to an important question: "how do we dial?"

Our Tesira HD-1 Dialer is designed to streamline setups and facilitate conferencing with Tesira products—making conferencing installations easier to commission and install, as well as less complicated for end users to operate.

HD-1 Features:
• Integrates into a POTS or VoIP system with minimal programing and a simple Ethernet cable
• Power over Ethernet (PoE)
• LCD display
• 12-button dial pad
• Four navigation buttons
• 100 programmable speed dial numbers
• Redial, call volume adjustment, mute, hold, and numerous other telephony functions
Biamp Canvas

Biamp Canvas design and control software enables you to efficiently create and use customized control screens for the Tesira family of audio products. Biamp Canvas provides a flexible graphic control interface that can be tailored to meet the exact needs of the installation environment. With drag-and-drop functionality, you can place objects directly from the system design file into the software, creating pre-assigned control surfaces. We also added a variety of drawing tools to the software for customized graphic manipulation of controls, backgrounds, and labeling.

Biamp Canvas Features:
• Create system control surfaces for PC/touch-screen
• Place controls and assign them to system functions
• Copy controls directly from system design objects
• Customize control layout, function, and appearance
• Control support for room combiners
• Create/navigate multiple pages of operation
• Restrict access to controls/pages via passwords
• Works simultaneously with other system controls
• Drag and drop programming
• Update preset settings directly in Biamp Canvas
Tesira TEC-1 Controllers

From display brightness that dims automatically to capacitive touch technology that eliminates protruding and moving parts, Tesira TEC-1 controls are as attractive as they are functional. The TEC-1i is an in-wall Ethernet control device that connects via standard CAT-5/6/7 cabling and is powered over Ethernet, eliminating the need for custom cabling and local power devices. Multiple control panels can be connected over large distances using standard network technology.

Tesira TEC-1 Features:
• Adjust or initiate up to 32 selectable system volumes and actions
• Choose from any individual or grouped system volume levels
• Interact with any individual or grouped system operations, including presets, source selection, and mutes
Our sales and support teams are ready to help.
Contact us today.