Whether you're using VoIP, POTS, or a combination, we have flexible solutions to suit your specific conferencing needs.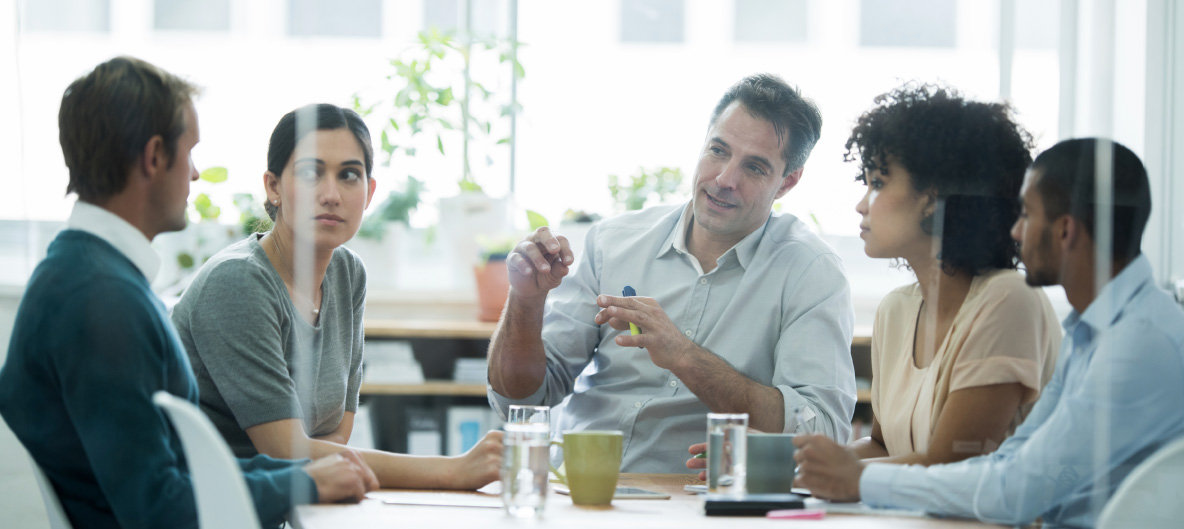 Our Support Team Has
Extensive VoIP Experience

It Took 200+ Hours To
Create Our VoIP Training

VoIP Integration Is Available
In Both Tesira And Vocia

Dedicated VoIP
Field Sales Engineer
---
We've been working with VoIP technology for years, and know how to avoid the pitfalls.
Crisp, clear audio with conversations as real and pure as if everyone is in the room with you. That's what you want. Like any communication technology, VoIP/POTS is about connection. Whether you're calling a satellite office across town or you need to contact your company's headquarters in Beijing, VoIP/POTS technology makes it possible.

Biamp's value proposition for VoIP/POTS conferencing
Biamp's VoIP devices have certifications from Cisco, ShoreTel, Avaya, and Mitel, and are compatible with Lync Enterprise Voice and Skype for Business. Our products utilize SIP 2.0 to communicate with SIP 2.0-based VoIP servers, and while SIP is a standard protocol, there are many differences in the way it's implemented by VoIP providers. We've spent years navigating the trials and tribulations of SIP implementations, and we're keen to share our hard-earned knowledge to help you avoid headaches.

For customers with installations that do not support VoIP, Biamp offers equivalent products that are compatible with POTS conferencing devices. In addition, the Tesira HD-1 Dialer supports both VoIP and POTS systems. Explore our VoIP and POTS conferencing options to determine the best fit for your needs.

Cloud-based VoIP systems
Cloud-based VoIP providers may involve additional requirements to account for, particularly in the areas of firewall and NAT traversal. Please see our cloud-based VoIP FAQ for more information on ways to mitigate some of the challenges.

---
Tesira, TesiraFORTE, Nexia, and Audia offer robust solutions for both VoIP and POTS conferencing. Audio solutions using VoIP can be challenging, complex, and time-consuming to design and install. Equipped with AEC, VoIP, and POTS technologies, and compatible with soft codecs, Biamp products were born for conferencing.
TesiraFORTÉ

We've leveraged our years of experience creating high-quality VoIP solutions to bring you the TesiraFORTE VT models for high-level VoIP teleconferencing. Having the USB port in addition to VoIP and POTS capabilities in one chassis gives you options for conferencing, and even more ways to manage your network.

TesiraFORTÉ VT Features:
• Acoustic Echo Cancellation for clear conferencing audio
• VoIP and POTS connectivity on the same chassis
• Configurable USB Audio provides direct connection to soft codec conferencing technologies
• HD-1 Dialer provides seamless integration into VoIP systems
• Easily expandable to inclued mics, speakers, or third party controls
TESIRA

Tesira SERVER and SERVER-IO can be configured for both VoIP and POTS conferencing with the addition of the SVC-2 and STC-2 audio cards. Tesira's powerful networking capabilities can bring both VoIP and POTS conferencing to conference rooms across you facility.

Tesira Features:
• Audio and video routing across the network
• VoIP and POTS connectivity
• Scalable DSP with the ability to support AVB, CobraNet, and Dante protocols
• Acoustic Echo Cancellation (AEC) at the end points
• Stream, manage, and control background music across the campus/network
Our sales and support teams are ready to help.
Contact us today.