In an emergency situation or other critical event, reliable voice evacuation technology saves lives.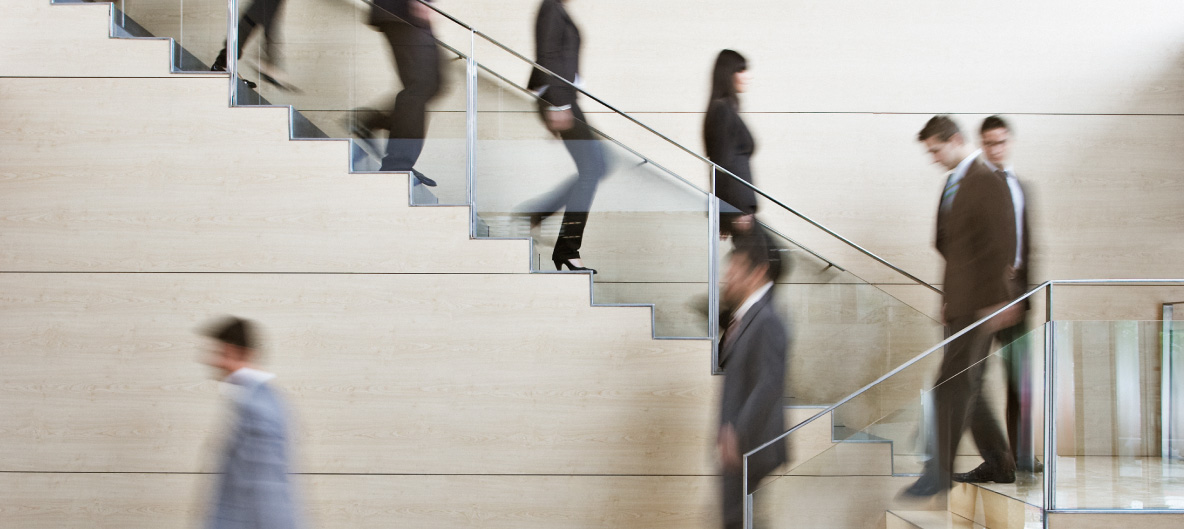 Regardless of the setting, emergency communications systems perform vital functions for every type of facility.
Whether it's a college campus, corporate building, or busy transit center, keeping people safe in the event of an emergency is top priority. While you can't predict when an emergency will happen, you can plan for it with an Emergency Communication System (ECS).

Biamp's Value Proposition for Voice Evacuation
In the ECS marketplace, Vocia stands out for its distributed, decentralized architecture. Other Emergency Communication Systems use a centralized processor. If that processor fails, the entire system fails. Vocia utilizes distributed networking with system intelligence residing in each local device. Should a device fail, only that device is impacted, and the remainder of the system is still operational. Vocia's internal monitoring feature immediately reports any failure so corrective measures can be taken. There are also redundancies built into many Vocia devices, so that in the event of failure, another device can back it up. That means your system will remain functional and keep everyone in your facility safe, even if an element goes offline.

As the first U.S. manufacturer to earn EN 54-16 certification, Biamp built Vocia from the ground up to comply with requirements for Voice Alarm Control and Indicating Equipment (VACIE). Vocia VACIE devices are EN 54-16 certified, and also feature the ability to tie into a facility's fire panels to be accessed by firefighters and other emergency service providers. Vocia is also NFPA Part 72 compliant.

---
Vocia's clarity and intelligibility are just some of the features that make this platform so special. Vocia not only gets your message where it needs to go, but also ensures those messages are heard and understood. Vocia meets modern paging demands, including simple overhead paging, emergency paging, and general non-emergency paging.
Vocia

Vocia is EN-54 certified as well as NFPA 72-2016 compliant, and serves as the hub for all paging and emergency system support needs. Integrating paging with ambient noise compensation hardware allows the paging volume to adjust automatically to the space's ambient volume, thus ensuring pages are audible and intelligible, which is crucial in times of emergency.

Vocia Features:
• Standard, critical and emergency paging in one platform
• Decentralized networking with no single point of failure
• Comprehensive system monitoring and reporting
• Scalable to grow with a company's needs
Our sales and support teams are ready to help.
Contact us today.